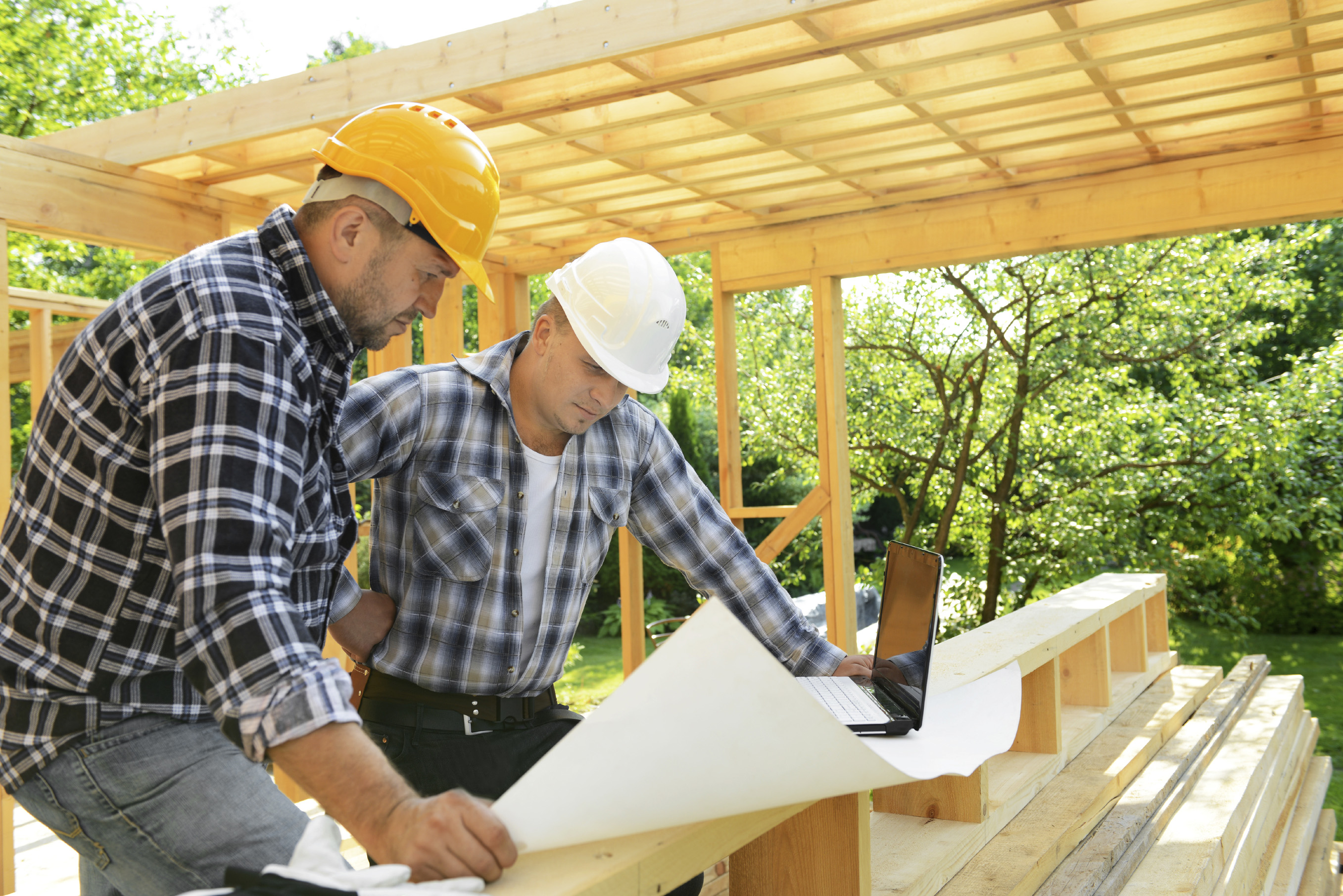 Inaccurate quotes cause headaches for you and for your clients. The ability to create accurate quotes is essential to
providing good service. While past experience will help you to avoid common mistakes, it's important to remember that no two jobs are the same. This means you must create custom estimates for each new client. Here are some tips to help you streamline and develop your process.
Incomplete Plans
Try to get a complete set of plans before you give a quote. Design details and changes on the job are the leading cause of mistakes and going over budget. Knowing what you are doing will enable you to estimate more accurately, plan more precisely and complete the job in the set time so you can move on to the next client.
Mistakes often come out of the contractor's pocket, and the client's rely on you to quote accurately and may be reticent to move beyond your discussed budget. Always get, in writing, agreements to pay for changes or additions to the original plans.
Consult your trades to ensure that all the details that they need to quote accurately are also included in the plans.
Square Footage Estimates
These are commonly utilized as estimates from one job to the next, but since each job is unique and prices change, these can be wildly inaccurate. For example, if you just completed a 100 square foot kitchen for $30,000 your cost would be $300 per square foot. If your next kitchen is 90 square foot, your costs won't decrease by 10%. That's because you still need all the same components and you have to pay the plumber to install the sink, the electrician to install appliances and lighting and the other trades to do their jobs.
You may save a bit on labor and materials, but it's not going to be 10% of the cost. Instead, work out an accurate quote for each job; you will save time and money doing so.
Subcontractor Costs
You can't tell a sub-contractor how much to charge for a job after the fact. Instead, get a really accurate estimate from them after they have seen the plans. Ensure that they provide a clear, written estimate and always be open to more than one quote.
Ask your contractors what they need to get the job done so you can adequately prepare the jobsite before they come. There is nothing more frustrating for them than arriving on a jobsite to find that it's not prepared and they have to wait. This wastes time and money.
You can also prepare the site by protecting windows, bathtubs and floors to prevent damage by other trades that will most likely come out of your pocket.
Accurate Scheduling
Quote realistic time frames that allow for every eventuality. Providing a good service means keeping to your schedule. The more jobs you fit into a year, the higher your profit margins. An accurate construction schedule will allow for lead times and production. You can utilize apps and software programs to create a workable schedule that helps you to orchestrate all the trades and materials.
Lead times should include time needed to order materials, complete plans and get permits. Production schedules will take into account each trade and what they need done onsite to complete their section of the job, the length of time they need and the relationships between trades.
Safety First
Include in your quote the time and equipment your crew needs to do their jobs safely. If you need a permit for a crawlspace or an extra crew member on the ground, make sure that you include these costs in you quote and make allowances in scheduling. Jobsite injuries compromise your crew which is your most valuable asset. Injuries also cause delays and may shut down a jobsite entirely. Consult the OSHA website for a complete overview of jobsite safety.
Curb those Expenses
Before you provide a quote, ensure that you have an accurate inventory of all the materials you will need. Knowing exactly what materials you will use and ordering them in advance cuts down on those fringe expenses. Every time one of your crew has to go to the store to buy something, you are wasting valuable resources and time. Keeping an accurate inventory will also prevent unforeseen trips to suppliers.
Providing an accurate quotes takes an enormous amount of time for research, planning and scheduling. However, expending time at the beginning will save you both time and money in the long run. Providing accurate quotes will enable you to give your clients the service they deserve and will do wonders for your reputation.