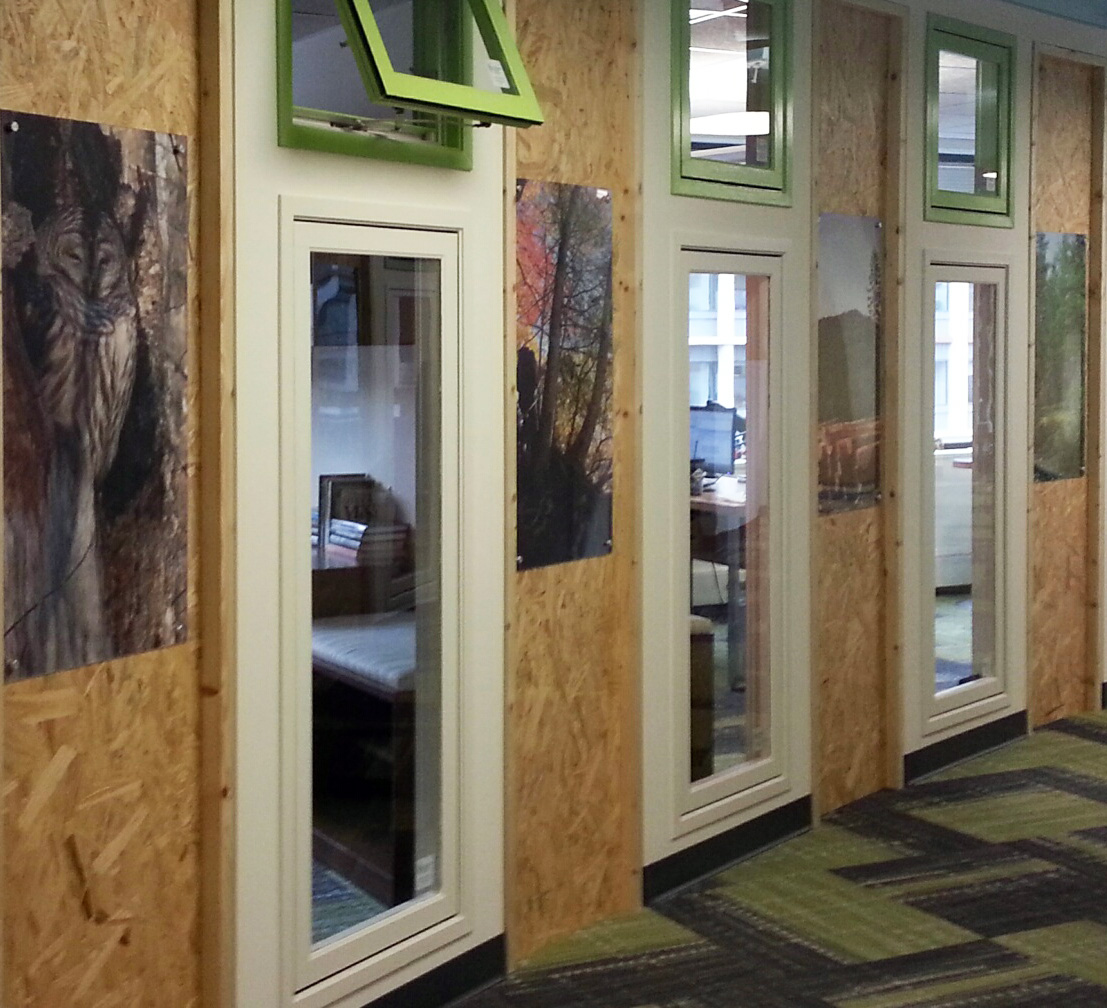 From flooring to wall decor and everything in between, unfinished OSB is the latest trend in modern interior design circles. The 'unfinished' look takes advantage of the rich texture and pattern that OSB provides to add a little flair. Plus it's cost-effective and eco-friendly.
These great counters from Hanna offer both a stylish and practical take on the conventional shop or bar counter.
Walls and Flooring
Since you are already using OSB subflooring panels, you can save money and get a more natural wood look by leaving the flooring exposed. Speak with your flooring professional for finishes that will help you to seal and protect the floor for a more polished look.
In this example from Port and Quarter, painted patterns help to give the floor a little more character.
But why stop with the flooring? Check out this floor and wall combination from architecture magazine, Dwell where the walls and floor are both made from OSB sheathing panels to give a continuous pattern.
Home
This great OSB bathroom comes from TAOA Architects for a smooth, natural look. The pattern of the OSB is complimented by the white fittings.
If you want to encourage the wood OSB panel theme, but already have a finished space, you can get one of these fun OSB throw pillows from Moco Loco.
Office
Here is an example of Norbord OSB wood panel detail on an office wall.