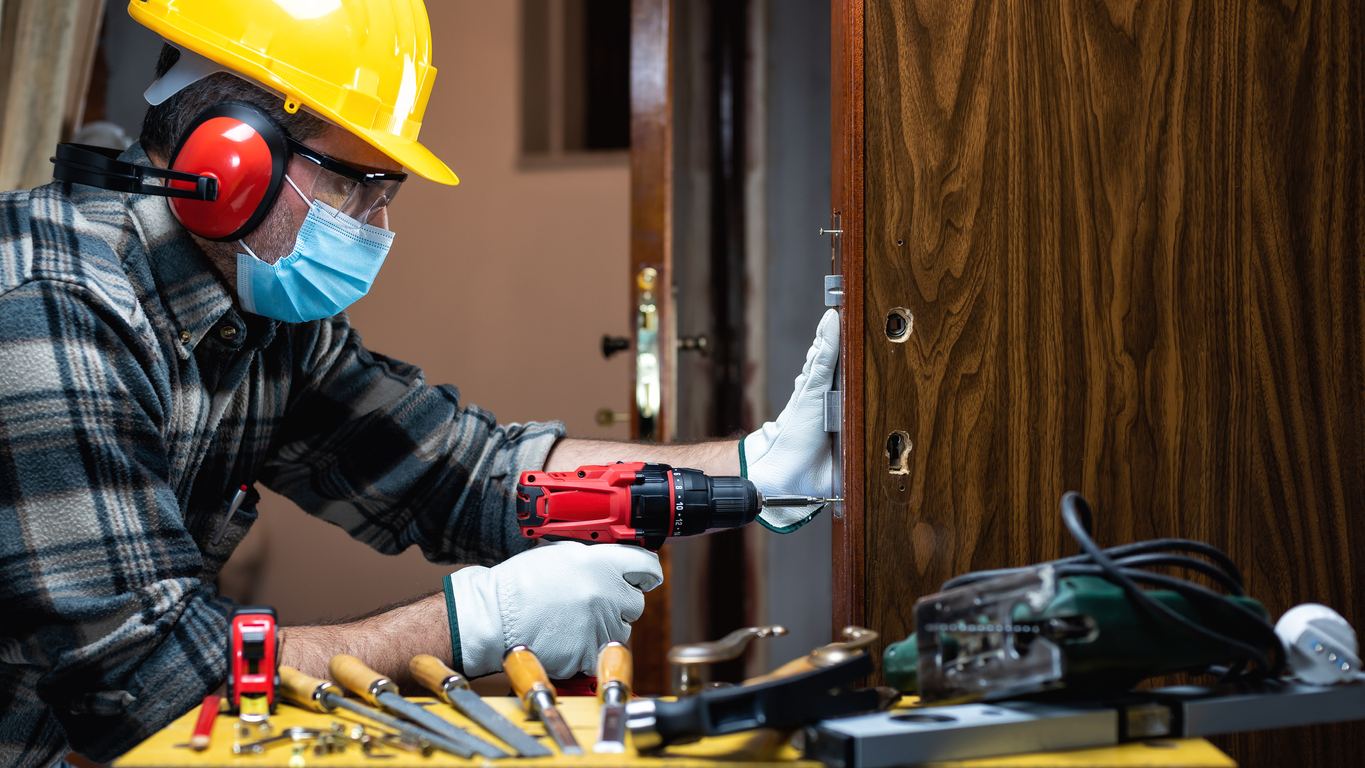 Your front door is your home's chance to make a great first impression. Grand entrances have curb appeal. So much so that a Zillow report showed that a new black or charcoal front door replacement can earn you as much as a $6,000 bump in sale price. Doors aren't just about looks though, they need to provide meaningful security and weather proofing for the modern home. There are several new innovations in door design to consider.
Decorative Panels
High-end security doors now come with a wide range of decorative panels that can be used to level up the look. Think marble and other natural stone, wood metal, ceramic slabs, lacquer, mosaic and back-painted glass.
Go Big!
Grand entrances are all the rage with doors increasing in size. Because of the bigger proportions, many open on a central pivot rather than a side hinge. Some architects are using the same decorative panels or materials on the wall above the door to give an even grander image of the front entrance.
Safety First
Modern doors protect home owners not only from intruders, but also from fire, wind and sound. Locks have evolved so owners can use fingerprint technology and will never get locked out again. Smart doors can be operated from phones and remotely to give access to delivery companies, cleaners, construction professionals and other service personnel.
Energy Saving
Insulated doors that meet passive house standards can improve energy efficiency by preventing heat loss through the door in winter and keep conditioned air in the home in the summer. Passive house doors have 5 seals, 3 points of locking along the frame and are insulated to R-10. "Passive House doors resemble a vault door," says Tobias Roberts from Rise. "They are at least four inches thick and have multiple gaskets and latches to ensure maximum sealing."