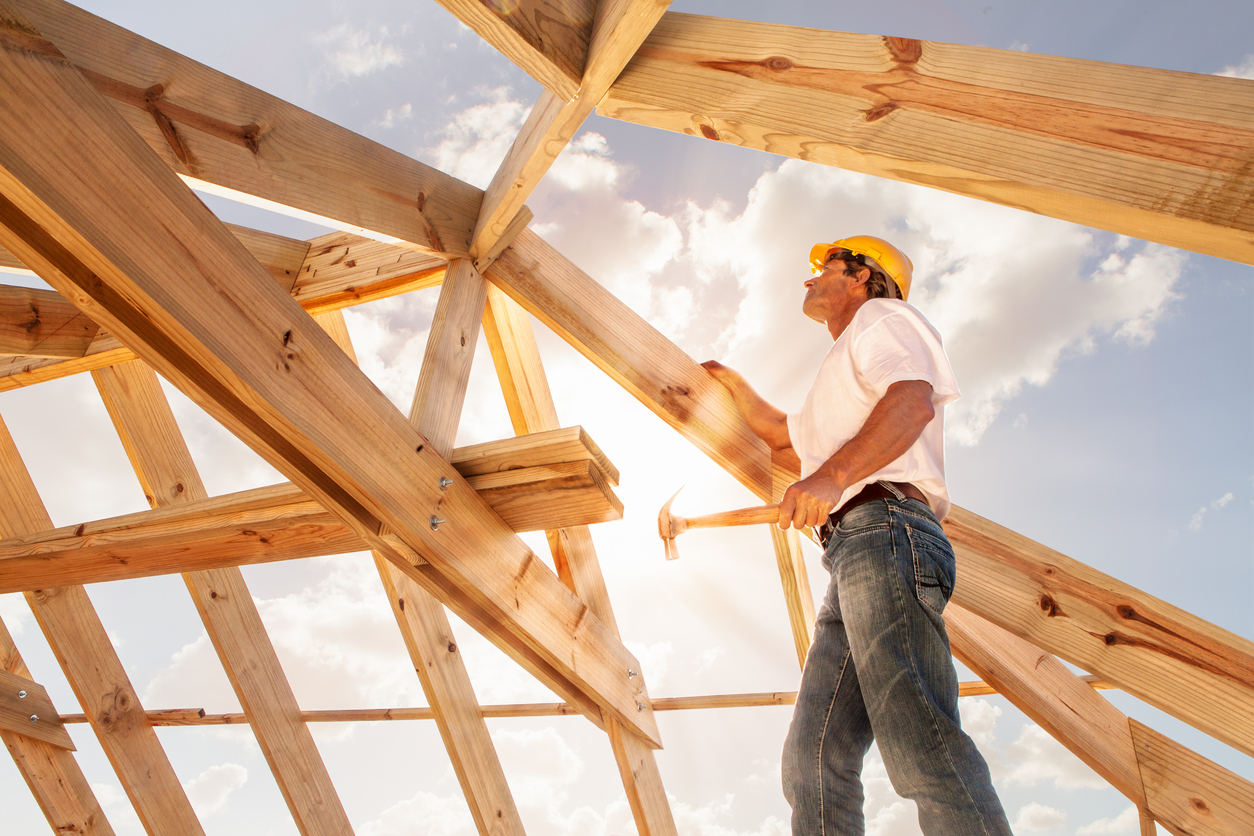 Framing is the single biggest contributor to the construction budget, accounting for (on average) around 18%. With rising costs and labor shortages, framing is becoming increasingly expensive. It behooves the small to medium construction firm to find ways in which to make the framing as efficient and cost effective as possible. You can mitigate some of the framing costs with careful planning, an efficiently run jobsite and the right tools.
Careful planning
Compile an exhaustive list of all the corners, tees and openings that your new job requires, then set up a small factory operation on your jobsite to create all the necessary components. Create an area that is safe and organized and do the requisite prep work that will make your framing faster.
The devil is in the details, so find ways to cut time everywhere. Small things like color coding the nail containers so that framers aren't wasting time searching for the right fastener really make a difference. All those minutes you shave off each process add up to time and money saved.
Create a storage area for tools so that they are easy to find. Organize your materials and keep the jobsite clean and neat. Take a few minutes at the end of the day to properly store tools and stack materials out of the way of the next day's work.
Have estimating systems for labor-hour goals, the sequence of tasks to complete and an ordering schedule for materials so that you always have everything you need to reduce delays on the jobsite. Go back and adjust material and time estimates to accurately reflect what has been used and the time required to accomplish the goals. That way the next house will go even faster and at lower costs.
Efficient Jobsites
Plan every detail of the job before you start and assign tasks and timeframes clearly so that everyone knows what's expected of them and when it's due so that your jobsite runs like an assembly line. There should be no time wasted looking at blueprints or waiting for instructions; everyone should know exactly what they are doing each day.
This means taking a little time out at the end of each day to discuss the work over the coming week and to ensure that all necessary equipment is in place and that the jobsite is set up to accommodate those tasks.
Keep a planning binder onsite or on a handheld device which includes the schedule, specs, purchase orders and trade quotes so that problems can be solved and questions answered without wasting time.
Tools and Materials
Investigate equipment options and keep abreast of advances in the industry. While equipment carries an upfront cost, it may save you money by reducing the amount of time you spend framing. Every hour you save is an hour in wages that you don't have to pay.
Handheld devices and construction apps can really expedite your processes. Ensure that you keep up to date with the latest developments in these fields.