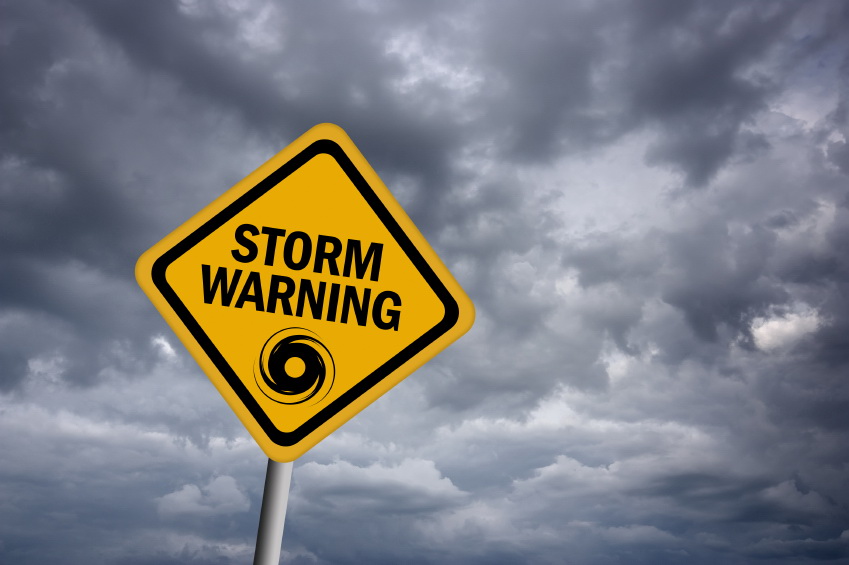 Being adequately prepared for hurricane season mitigates much of the property damage and loss of life that can result from big storms. Here are some tips from FEMA for hurricane preparedness.
Before the storm
Work with your family to create a disaster kit and a family plan which includes meet-up locations and communication protocols.
Investigate the location of your home to determine whether it is in a flood plain so that you know how you will be affected in the event of flooding or tidal surges.
Find an evacuation location for you and your family in the event of a major storm. This could be a local storm shelter or a motel if you want to bring your pets.
Prepare you home with permanent storm shutters or 5/8" OSB wood panels. These should already be cut to size. Hurricane straps or additional clips will help to fasten your roof securely to the framing.
Trim trees near your home and keep your gutters clear. Bring in all items from your yard and secure your garage doors.
Consider buying a generator so that you can have power after a storm.
Ensure that you have a radio and flashlight with additional batteries. Tune in to NOAA broadcasts to stay abreast of storm developments.
During the storm
Stay informed with radio broadcasts.
Turn off utilities and gas if instructed to do so. Turn the refrigerator to its lowest setting and keep the door closed.
Fill the bathtub and other containers with clean water for drinking.
Save your phone battery by only using it for emergencies. Text rather than call wherever possible.
Evacuate to your secure location if instructed to do so.
If you are staying at home, close all interior doors and brace doors which lead outside. Stay away from the windows and close all blinds and curtains to prevent broken glass from flying around the room.
Take shelter in a small room or closet at the lowest level in the house. Lie low under a table or other sturdy object.
If you are in a high-rise building, take shelter below the tenth floor as winds are stronger at higher altitudes. Avoid using the elevator and take the stairs instead.
After the storm
Flooding may still occur after the storm has passed, so continue to listen to the NOAA broadcasts for instructions.
If you have become separated from your family, follow your family evacuation plan or contact the Red Cross on 1-800-RED-CROSS/1-800-733-2767 or visit their website.
If you are unable to return home and need housing, text SHELTER + your ZIP code to 43362 (4FEMA) to find the nearest shelter in your area (example: shelter 12345).
Avoid traveling but if you must drive, be cautious of weakened bridges, debris on the road and downed power lines. Report damaged power lines immediately.
If you are able to go home, first inspect the outside of your home for structural damage. If there is a gas leak or your home has been damaged by fire, alert the authorities and allow them to inspect it before you enter.
Only use a flashlight (no candles) when you enter your home for the first time. Turn it on outside as the spark may ignite gas if there is a leak in your home.
If your home is damaged, take pictures for your insurance before you begin cleaning up.
Only use tap water for cooking and drinking when you are sure it is safe.
Never use a generator in an enclosed space. Generators produce carbon monoxide which can build up to lethal levels when used indoors.