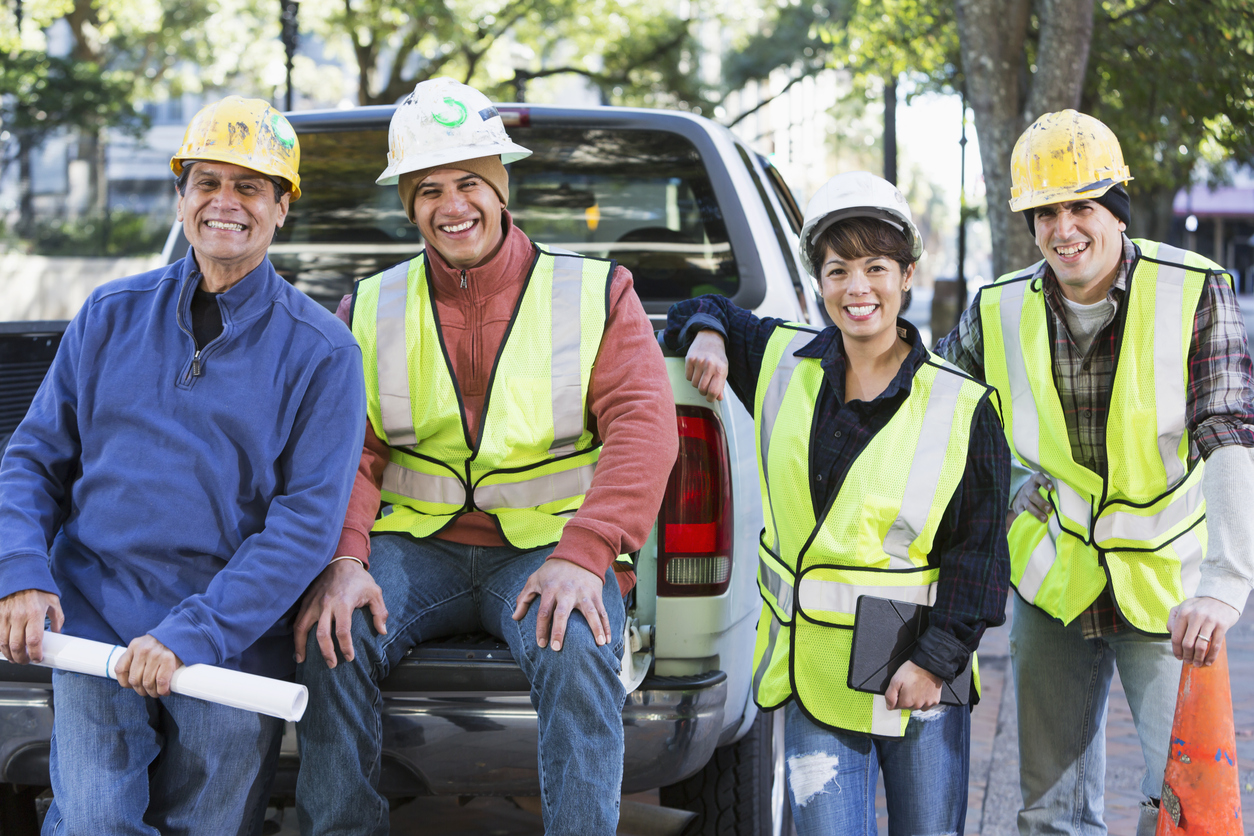 OSHA regulations are clear on what workers have to wear on the jobsite or when working at height. These measures are put in place to protect you and your crew from death and injury. In 2016, OSHA recorded 5,190 deaths, which is 14 deaths each day. About one in five of those deaths occurred on building sites. While you provide your crew with personal protective equipment, you may have trouble getting them to wear it. Here's how to encourage compliance with OSHA PPE regulations.
Culture of Safety
Safety is a top-down enterprise which means that management has to prioritize safety above profits in order to create a culture of safety in the workplace. When management enforces the wearing of safety gear and holds crew members accountable, they will be more likely to comply.
Have weekly discussions on safety and go over different aspects of OSHA regulations. With labor shortages, crews may be seeing an unprecedented influx of unskilled workers with little experience, so it's important to review regulations constantly so everyone knows what they should be doing. Encourage crew members to look out for each other so everyone goes home safely.
At your regular safety meetings, get crew members to sign an attendance list (you can download one here) so you know they have been informed of safety rules.
Remember, cutting safety corners may save a little time, but an accident will bring your project to a stop and incur hefty fines. Financial incentives help—setting aside part of the budget for safety means that crews can earn a bonus if they comply with safety regulations or that money goes to paying fines if they don't.
Sharing Stories
Another way to encourage compliance is to stop work whenever there is a safety violation to discuss safety methods. Most crews are paid by the footage they have completed and don't want these kinds of delays on the job.
Sharing stories of accidents that have happened or injuries that have been incurred and how to prevent them can encourage crew members to be consistent in wearing safety gear. Get crew members to share their own stories of things that have happened to them or that they have witnessed on the job.