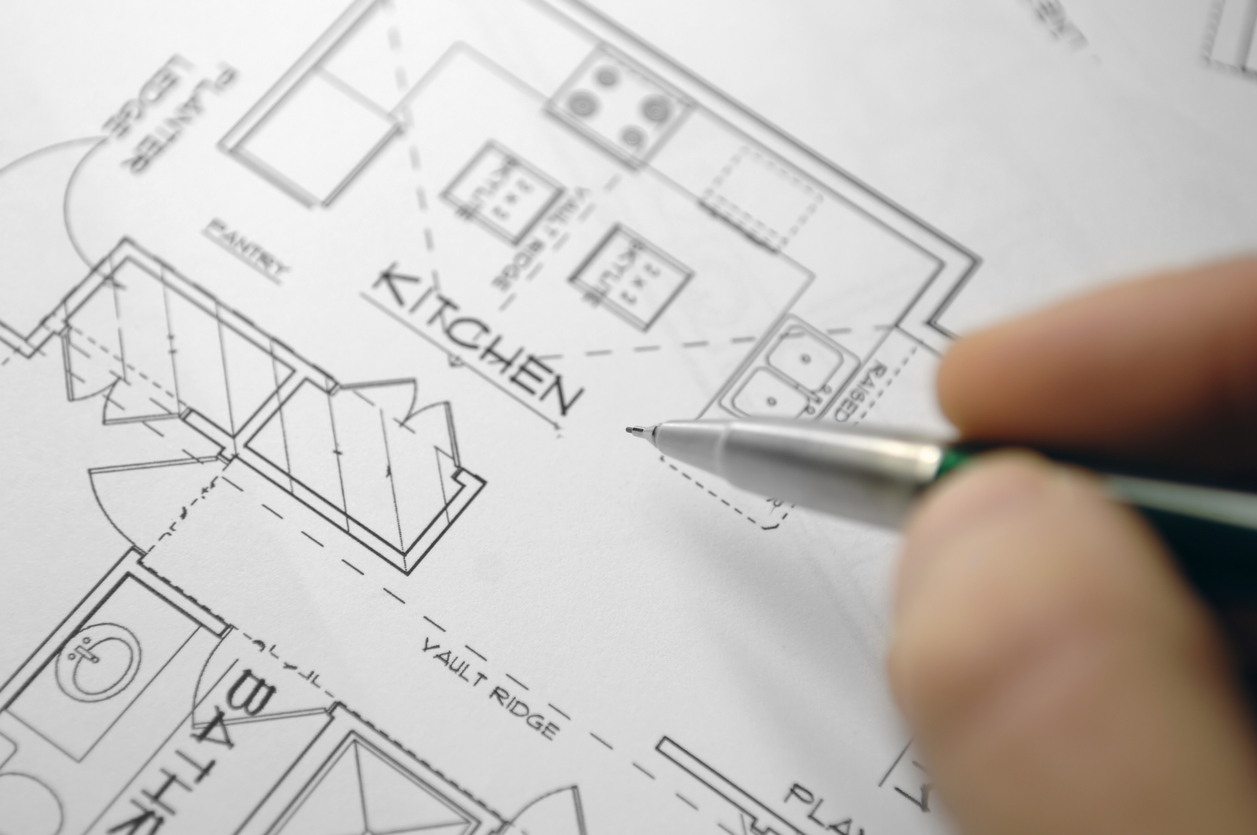 The kitchen is perhaps the place where function counts the most in your home. Focus too much on design and aesthetics and you may end up with a kitchen that isn't practical. It may be a minor thing like the corner cupboard door doesn't open all the way before hitting the counter, but these little peeves can really reduce your enjoyment of your new kitchen. Here are a few of the most common mistakes to avoid.
Decisions, Decisions…
Every contractor knows just how many decisions need to go into planning a kitchen reno. From the placement of cupboards, islands and appliances to the lighting and tiling, there are a million tiny decisions that need to be made. Take the time to walk through these with clients, and get decisions before the renovation begins. This will mean you have fewer delays, especially when some fixtures and materials take a long time to arrive.
Encourage your clients to consult a designer before making final decisions to ensure all the elements work well together so that they are both functional and aesthetically pleasing. If this is not an option, draw up a kitchen decisions checklist that clients can go through prior to the start of the reno. This not only helps them to make all the important decisions before you start, it also gives you written documentation of what those decisions were to avoid miscommunication and callbacks.
If your clients are tech savvy, suggest a kitchen planner app (here's one for free) that creates plans, 3D models and checklists for ordering materials.
Backsplashes
This is a good place to add a bit of design flair. Firstly, be sure that the backsplash works well with the rest of the colors and textures. Too many different colors and textures will make the kitchen too busy. While some backsplash material can be expensive, make sure that the backsplash is properly sized. If the backsplash is too small, cooking grease and splashes will ruin nearby wall space.
Budgeting
Kitchen renos are expensive and clients may want to allocate more of their budget to decorative aspects. Encourage them to focus instead on those items that see everyday wear and tear like good quality cabinetry, quality appliances and hardware.
Not only should clients be encouraged to spend money on quality appliances, but remind them that they need to measure for door openings on appliances. It's no good having a great fridge that you can't open because the door hits the island. Also ensure they check that appliances can fit through doorways on delivery.
Don't Forget the Storage
Clean looks are all the rage in kitchen design at the moment, but this can't be achieved if you have counters cluttered with items that have no home. Plan storage for all the kitchen appliances, and sufficient space for dishes and groceries too. Open shelves are great, but most grocery items aren't things you want to look at. Items on kitchen shelves tend to collect grease and will need to be cleaned more often than in kitchens with closed cabinets.
When in Doubt, Ask a Pro
Encouraging your clients to consult a designer will ensure that the kitchen aesthetic flows, that all elements work together and that the kitchen is a functional space that makes cooking an enjoyable part of every day.