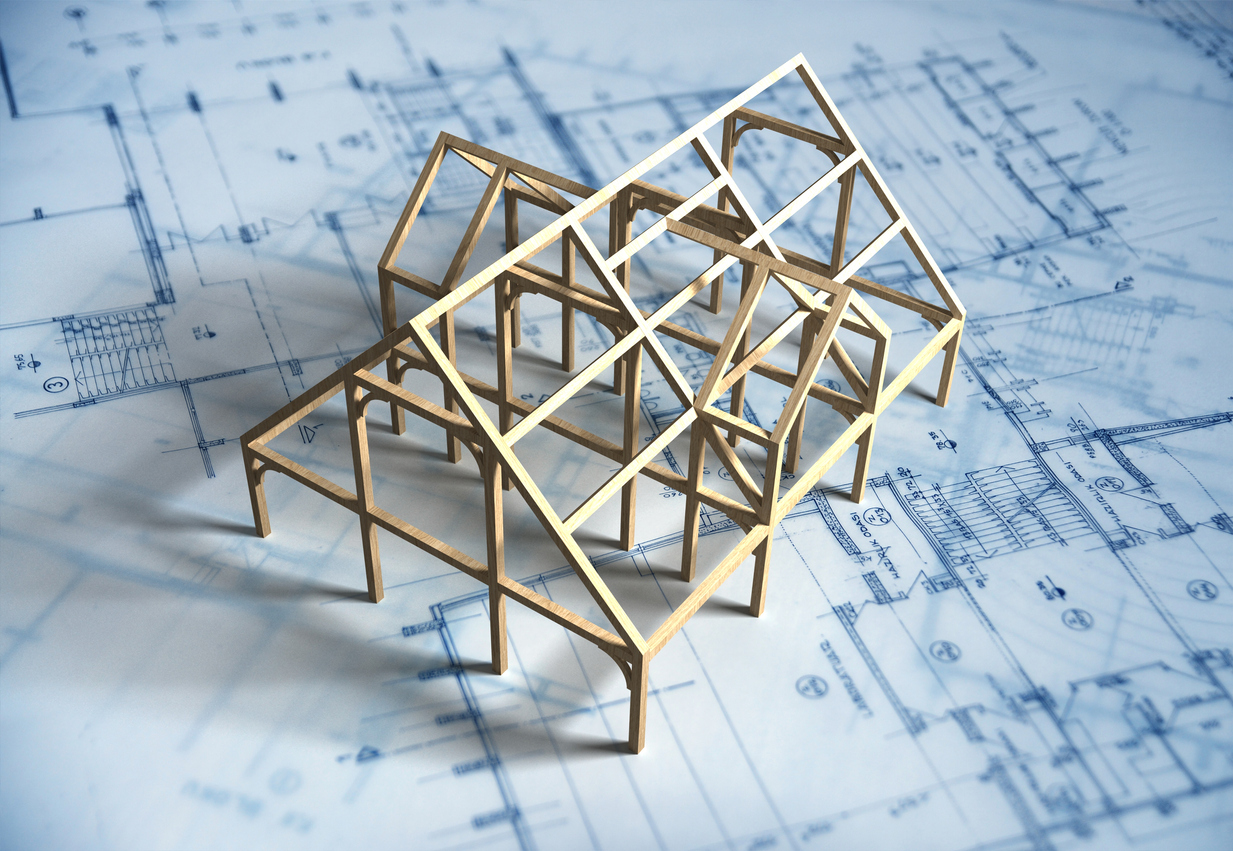 Lot sizes are always getting smaller. Over the last decade alone, the national average lot size for a new family home build has dropped by nearly 2,000 square feet from 10,500 square-feet in 2010 to 8,700 square feet in 2020.
While lots have been getting smaller, homes have been getting bigger—growing from an average of 2,170 square feet in 2010 to 2,260 square feet in 2020.
Indianapolis has the largest average lot size of 9,200 square feet, and Philadelphia has the smallest with an average of 1,100 square feet.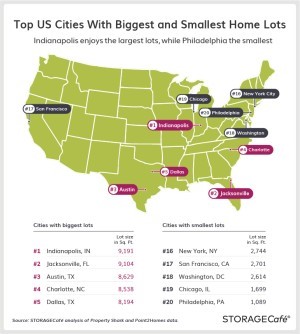 pic by STORAGECafe
Indianapolis boasts the biggest lot sizes with an average of 9,191 which means plenty of backyard space. That means the average home in Indianapolis is 1,465 square feet, and takes up 15.9% of the average lot.
The report, compiled by STORAGECafé predicts that lots will continue to shrink in size as housing costs continue to rise and housing shortages create higher demand.
Philadelphia has the smallest lots at 1,089 square feet and is joined at the bottom of the list by Chicago, Washington DC, San Francisco and New York City which all come in under 2,800 square feet.
"The demand for housing in many markets is so much higher than the current supply that developers of new residential properties have to make the most of available land. This has led to an increase in what many would call single-family condensed housing," says Isaac Hiatt of Yardi Matrix. Click here to the full report featuring 20 cities.
A 2018 survey by the NAHB discovered that 22 percent of homebuyers had no requirement for a minimum lot size, while 9 percent wanted at least one-eighth of an acre and 18 percent wanted at least one-fourth of an acre. While some made this choice because, according to Paul Emrath, NAHB's vice president for survey and housing policy research, those folks might be "less enthusiastic about doing yard work."
However, over 40 percent of respondents had no preference because they were willing to compromise on lot size in order to find a home in a very competitive market.