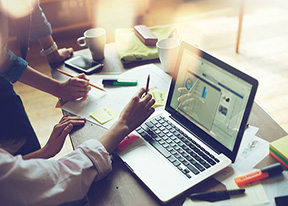 A recent study by Unity Marketing found that most businesses focus on acquiring new customers when they could be more profitable if they focused on their existing customers instead. The study found that a 5% improvement in customer retention could boost profitability by 25-85%. Having loyal, satisfied customers is what bolsters your bottom line.
So just how do you focus on your current clients? Here are a few reasons to market to your base:
Acquiring new customers is costly. You have to spend money on advertising and marketing while taking time to vet the clients and meet with them. These costs go down when they give you return business.
Long-term customers know what to expect, are less likely to complain about pricing and you know they pay when the job is done.
Satisfied customers give recommendations to friends and families and that takes care of new acquisitions too.
Return customers are more likely to purchase additional services because they know they can trust you and are satisfied with the quality of your work.
Loyal customers are less likely to switch to a competitor, so marketing to them is more likely to yield positive results.
When you offer special deals or discounts, your customers feel appreciated and it fosters stronger connections and loyalty.
"To engage and retain consumers, brands must build programs that directly address loyalty pain points and present desirable rewards structures" said Gina Fleck, Director of Loyalty at HelloWorld.