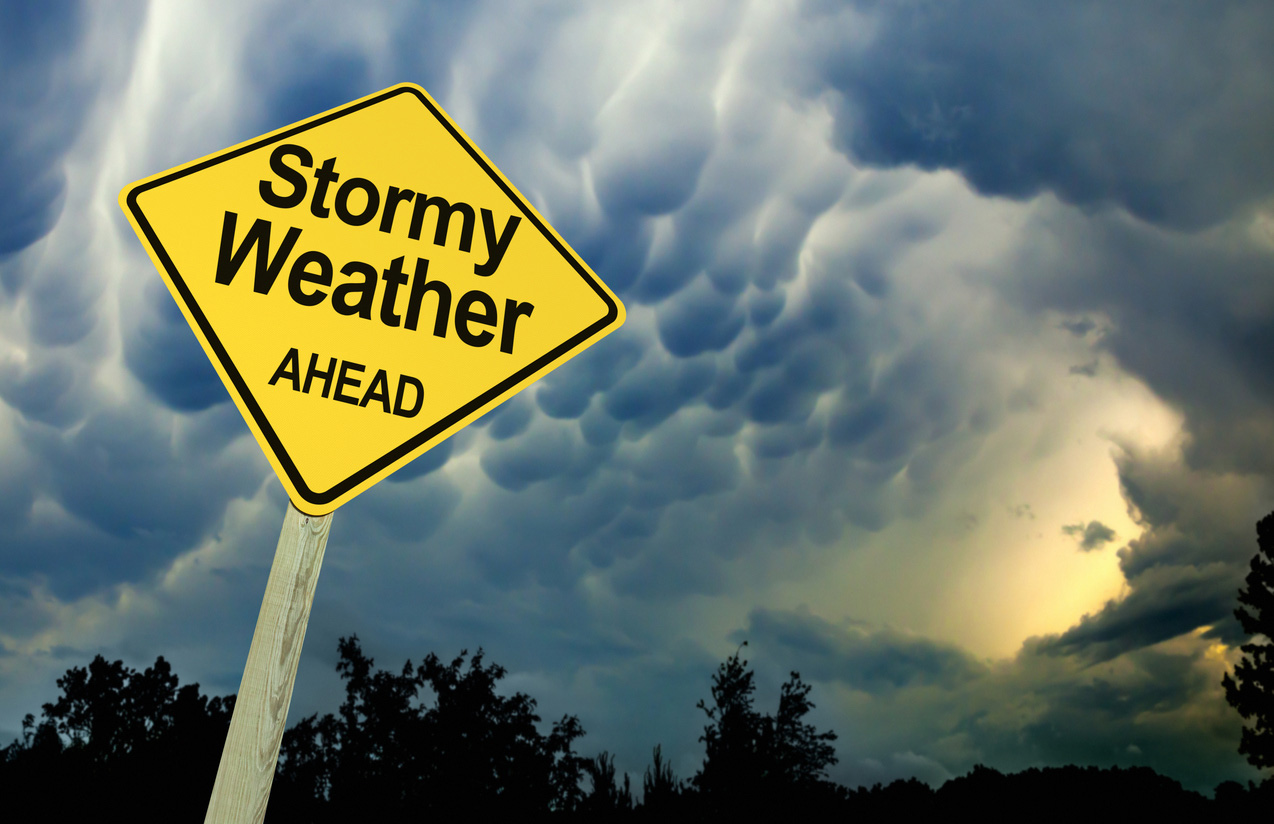 The potential for extreme weather is quite high this year. The hurricane season officially started on June 1, but don't tell Mother Nature that. It got an early start this year when both tropical storms Alberto and Beryl launched in May. This is only the third time we've had two named storms before June 1 since records have been kept.
Recently, Colorado State University raised its predictions for the number of named storms for the 2012 hurricane season.
Increased the number of tropical storms forecasted by 30%, from ten to thirteen;
Raised the number of predicted hurricanes (with sustained winds of 74 mph or above) to five;
Expects at least two major hurricanes (Category 3, 4, or 5 with winds above 100 mph);
The probability of one major hurricane making a direct hit on any part of theU.S.coastline is nearly 50%;
Early confirmation of this forecast seems ominous. Over the Memorial Day weekend, tropical storm Beryl slammed into the East Coast and caused a ruckus:
It damaged houses and businesses inNorth Charleston,North Carolina;
Lowland flooding occurred nearWilmington,North Carolina;
Power went out all overNorth Carolina,Georgia, andFlorida;
It also caused more flooding inFlorida: 12.65 inches of rain dropped nearTallahassee;
Beryl closed down Jacksonville International airport, closed bridges, and cancelled garbage collection services;
Mind you, Beryl wasn't a major hurricane with 100 miles per hour (mph) or greater winds; it was a "weaker" tropical storm with winds around 55 mph.
Considering this early tropical storm, even the federal government has been reminding people to prepare for the hurricane season.
As a self-reliant person, being ready is second nature, prudent, and common sense. However, if you don't think you're properly prepared for emergencies, I have a couple of easy suggestions for you to look into.
Be Prepared and Have a Plan!
Be aware of your risks. You can track hurricanes through the National Hurricane Center: http://www.nhc.noaa.gov/
Set up a family communication plan, says FEMA Administrator Craig Fugate. Lessons learned from last year'sJoplin tornado revealed that cell phones are more effective for sending texts rather than calls.
And, the Internet is a fast way to communicate with many people at once.
Power typically goes out during severe weather. Have access to generators, battery powered devices, extra batteries, and even battery-operated cell phone chargers.
Pre-plan your options. Know your surroundings and create a plan (including back-up plans) with your family. This way you know your next steps even if you can't reach anyone by phone.
Make sure you have supply of long-shelf-life emergency food. It doesn't have to be expensive, and every home should have some.
Have a pre-made emergency kit (bug out bag) with essential supplies. This way you can grab it and go in a sudden evacuation. Folks often get little advanced notice.
From the Brunswick County Home Builder's Association "Blueprint Magazine"