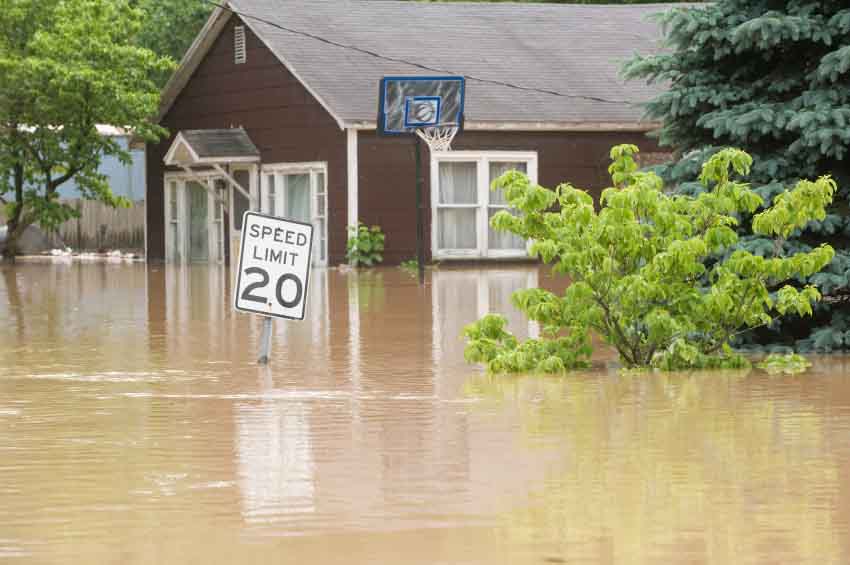 As sea levels rise and severe weather incidences increase, more residents along the North American coast lines become vulnerable to flooding during storms. One way to reduce the
damage done during flooding is to build homes that are above the flood level. One option which is gaining traction is the raised wood flooring system.
Benefits of raised wood flooring systems
Reduced flood risks: Homes with raised flooring systems that are above the base flood elevation (BFE) not only get better protection against flooding, they also enjoy a lower insurance premium. Studies show that homes that are 3 feet above the (BFE) pay 50% lower insurance rates for flooding. The National Flood Insurance Program (NFIP) requires every new development to have its lowest floor elevated to above the BFE.
Reduced grading: If you have a sloped lot, the raised flooring system will reduce the need for the cut and fill usually required and site drainage is easier and cheaper.
Better access: The crawl spaces allow for easier access to the utilities which also means future floor plan changes or building modifications will cost less. The crawl spaces make it easier to check for and control pests.
Fewer issues with soils: Raised wood flooring systems make correcting movement due to subsidence or expansion of clays or organic soils easier and cheaper.
Faster build time: Concrete and masonry work does not have to wait for the plumbing to be installed and inspected as is the case with concrete slabs. Builders also don't have to wait for concrete curing and can build through bad weather.
Reduced costs: Raised wood floors are cheaper than slab on fill according to the APA, especially in builds where additional soil must be brought in to raise the slab.
Building greener: Using wood for a raised flooring system rather than concrete and steel is a more sustainable building option. According to the APA: "Wood is a renewable, sustainable resource that is manufactured in energy efficient processes that optimize use of renewable energy sources. In fact, in a comparison of fossil fuel consumption associated with the materials for three floor systems – wood, concrete and steel – the wood joist floor required the least amount of fossil fuel energy."
Types of Raised Wood Flooring Systems
Pier-and-beam foundations can be placed on spot footings or continuous footing the placement of which is determined by the load-bearing walls and the capacity of the floor joists.
Stem wall foundations consist of a masonry or poured concrete foundation wall around the perimeter of the home which is supported by reinforced concrete footing.
Wood pile and pier foundation: Treated wood piles and piers are popular in coastal areas for a cheaper way to attain the necessary height.
Wood stem wall foundation: Lumber-frame walls sheathed with structural OSB panels are placed on a footing below grade with a concrete/block wall on the footing and then the wood stem wall.
Installing raised wood flooring systems in flood-prone areas can mitigate the damage sustained during severe weather events and can help to reduce insurance costs which, over the lifetime of the mortgage, more than pays for itself and adds up to significant savings for the homeowner.