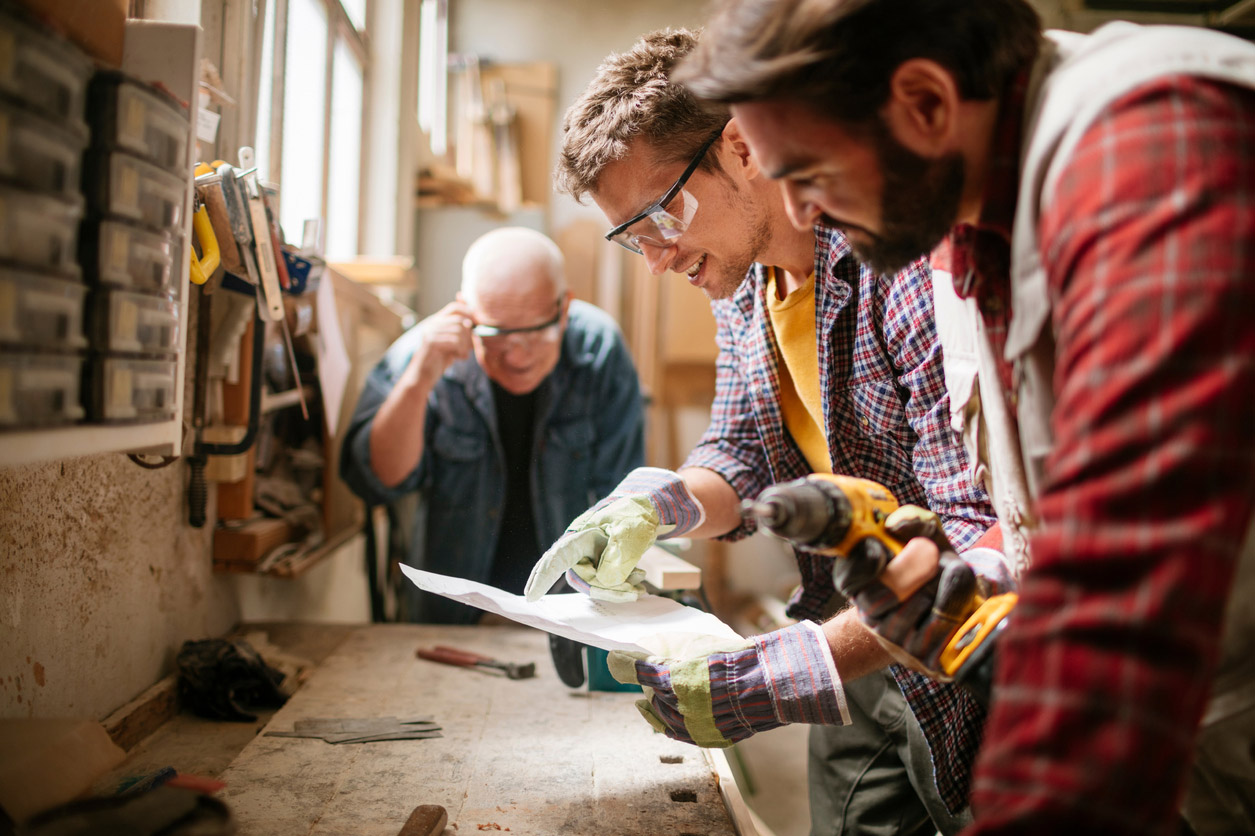 Raised-heel trusses provide a cost-effective way to meet more stringent energy efficiency codes
It's not surprising that four out of five modern homes are built with pre-fabricated trusses as they offer many advantages; a more uniform pitch and size, increased spans mean fewer internal load-bearing walls and they use less installation time and labor.
Standard trusses limit the amount of insulation that can be installed which reduces the efficiency of your building envelope or (depending on the Energy Code in your area), requires you to utilize foam insulation. Using raised-heel trusses allows you to increase the amount of cheaper insulation used such as blown cellulose or fiberglass batts. Compressing insulation reduces its R-value but using raised-heel trusses provides additional space which means that the insulation doesn't need to be compressed.
The advantages of raised-heel trusses
Raised-heel trusses are engineered utilizing advanced design and manufacturing techniques to meet modern building codes. Raised-heel trusses differ from their conventional truss counterparts in that they are fitted with a heel where the bottom chord intersects with the perimeter wall plate which raises the top chord. The original purpose of a raised-heel truss was to allow roof lines to match up for improved curb appeal.
Manufactured using high quality materials, pre-fabricated trusses typically enable the installation of roof framing in a single day. Getting the house under roof sooner can help mitigate moisture issues.
A raised-heel roof truss design can improve the efficacy of the building envelope. More importantly, the raised heel provides the opportunity to increase energy efficiency to meet new Energy Code requirements.
The extra height of a raised-heel truss roof provides additional space for uncompressed attic insulation and the full depth of insulation to be extended right to the outside of the top plate. The cost of additional insulation is very little and, depending on your climate zone and the local Energy Code, you may require less insulation if your full-depth insulation extends to the outside of the top plate (R-30 instead of R-38 or R-38 instead of R-49).
Raised-heel truss roofs generally cost a little more as more material is utilized in the manufacturing process. The savings from the reduction in insulation costs may offset any increase in truss costs. Better insulation also offers great payback over time for home buyers with energy savings and a good return on investment.
Improved attic ventilation
When improved insulation is combined with efficient air sealing and adequate attic ventilation, a raised-heel truss roof reduces the pressure and temperature differences between the living and attic spaces, thereby cutting heat transfer and improving the efficiency of the HVAC system. Reduced temperature and pressure differences make the attic a more viable option for HVAC ducting without incurring too much heat loss. Improved ventilation can be achieved with the installation of not only the appropriately-sized soffit vent (or continuous eave vent) but also a ride vent along the roof's peak. Another good option is to install baffles 16 inches up the slope (or all the way up to near the ridge) to improve ventilation effectiveness.
Prevent ice dams
Raised-heel trusses reduce the occurrence of ice dams. Ice dams occur with conventional framing or regular trusses at the eaves where insulation is thinnest. Here, heat escapes and melts snow that has accumulated on the roof, creating pools of water which freeze when temperatures drop overnight. Over time, this ice can force its way in under the shingles and cause water leaks.
Installation notes
Building codes require extensive blocking on raised-heel trusses higher than 15 ¼ inches to prevent uplift during inclement weather and create a stable structure. By using longer OSB panels such as TallWall or Windstorm to cover the entire wall height and the raised heel, you can eliminate expensive blocking, while providing a continuous load path and lateral stability. Using longer panels with raised-heel trusses may eliminate the use of hurricane ties for additional savings.
Read this free white paper on the benefits of using raised-heel (energy) trusses; produced by ProSales