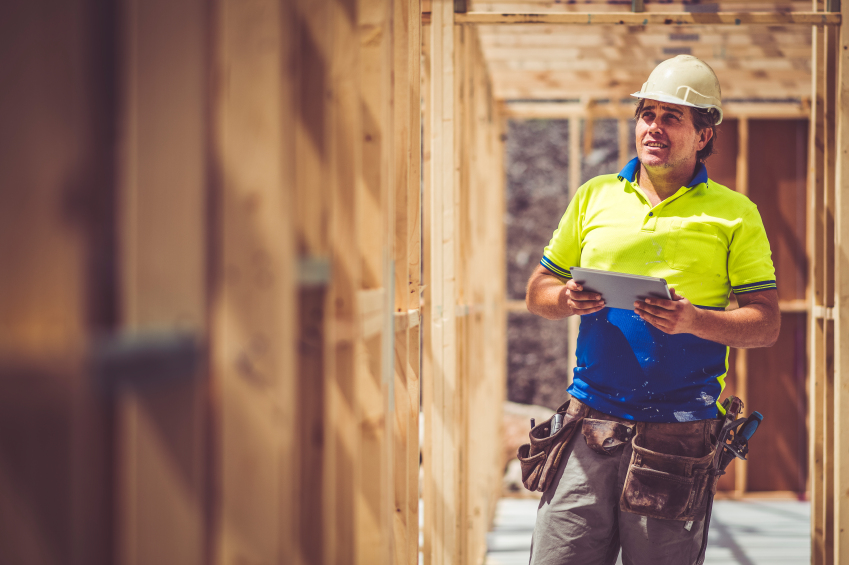 The construction industry is responsible for an enormous amount of waste. While much of it could be recycled, after a hard day of physical labor, it's tough to motivate your team to care about the environment.
The average home build produces about 8,000 pounds of waste and, with increasing landfill and building material costs, a comprehensive waste management plan could save you a significant amount of money.
Reduce Waste
Taking time to plan properly will mean fewer mistakes. Ensure your designer has given you a comprehensive plan before you start to build. Plan your ceiling heights and roofs in two-foot increments to reduce waste. This goes for wiring, pipes, ducting and siding—using standard lengths will reduce waste.
Use taller wall panels like TallWall to reduce waste and air leakage by 60% and eliminate the need for additional cutting, blocking and filler strips.
Space wall studs, roof rafters and floor joists up to 24 inches on center to reduce waste.
Reuse, Reduce and Recycle
For most crews, waste goes into the dumpster at the end of the day and it's lost forever. Store any useful materials onsite and new materials for use on other jobs. Use scrap lumber for shims and patches and look to your reuse pile before taking another trip to the hardware. Don't cut a 16' piece of lumber to get a short piece when there are perfectly good pieces in the reuse pile.
Don't have time to sort your trash? There are recycling services that will help you out that may take your 'trash' for free or provide free bins onsite.
Taking the time to recycle items you are replacing (like sinks, baths and countertops) mean you can either sell these online or donate them to stores like ReStore from Habitat for Humanity. Donating to charity can help you reach your LEED score or provide you with tax rebates.
Reduce Hardware Store Visits
Do regular inventories so you know what you need and what you have. Those quick trips to the store when you run out of nails mean you spend money on transportation and lose money as your crew is out traveling or waiting to get those nails.
Order in advance to reduce the number of trips to the hardware store and taking stock of what you already have could mean finding something else that fits the bill instead of always buying new material.
Have a secure, weather-proof area onsite where you can store building materials. Keeping these in good shape will save you money and will mean you can return items that you don't use for a refund.
Plan Ahead
Start each new job by designating areas for trash. Bins or bags must be assigned to metal, plastic, wood etc. Build time for recycling into your quote and time estimate. Dedicate time at the end of each day to cleanup so your crew understand that it is part of their job and you are not asking them to do more than a day's work.
Starting these new habits on the jobsite will help to foster a more eco-friendly company and will help you to save in so many areas for a safer, cleaner jobsite.