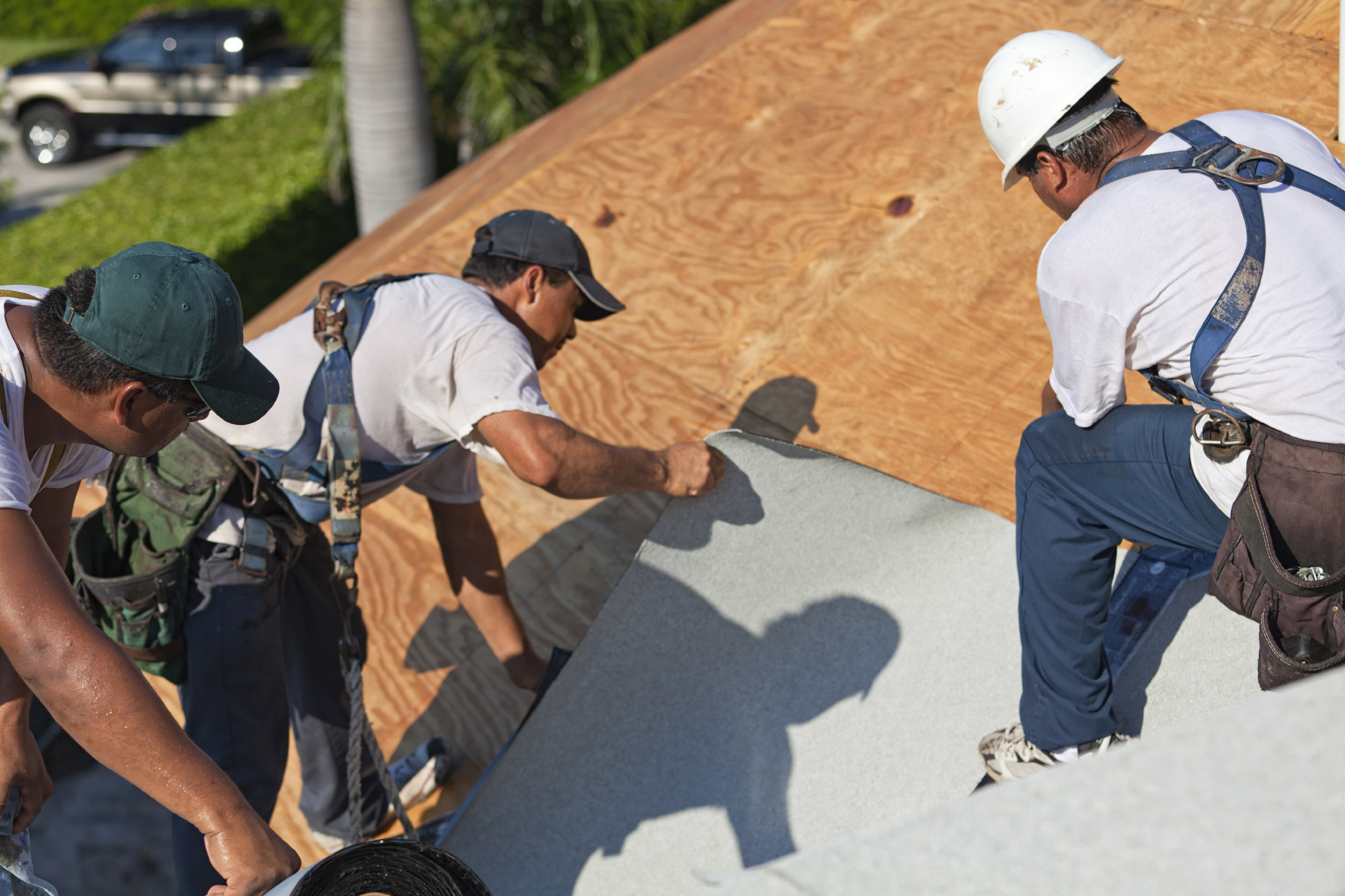 For OSHA, fall prevention is a major priority because of the over 40 deaths and many more injuries that occur annually. Public safety is also a concern when construction job sites border busy roads.
Not only do jobsite managers have a responsibility to create a safe working environment for workers and the public, they also need to meet OSHA regulations or face fines. From large contractors to residential home builds, everyone must comply with OSHA regulations to create safe working environments.
The regulation surrounding roof safety for residential sites is 29 CFR 1926.501(b)(13) which stipulates that workers engaged in residential construction six feet or more above the ground or lower levels are to be protected by fall protection. For roofers, the 25 foot, ground-to-eave height threshold was altered in 2013 and slide guards are no longer an acceptable form of fall protection, regardless of roof pitch or height.
OSHA has developed training and compliance assistance materials for small employers and will host a webinar for parties interested in learning more about complying with the standard.
As the contractor, you are responsible for providing fall protection systems, guard rails, or safety nets.
Ensure that everyone who will be working at height is properly trained in safety procedures and knows how to use the equipment. Make sure everyone on the roof has a harness and is tied off.
Visit OSHA's Residential Fall Protection online site which has all the information you need on products and also features a fall protection slide show. Employers can also avail themselves of OSHA's Onsite Consultation Program; a free compliance assistance service. Employers can also contact their local OSHA Area Office to speak with a Compliance Assistant Specialist.
Not only should you ensure safety, but you can also avoid expensive citations and delays in construction by complying with OSHA regulations. When an OSHA inspector sees safety violations, they can stop work on the jobsite if those violations pose an immediate danger. First time offence fines can be as high $7,000 for violations where there is the potential for serious injury.