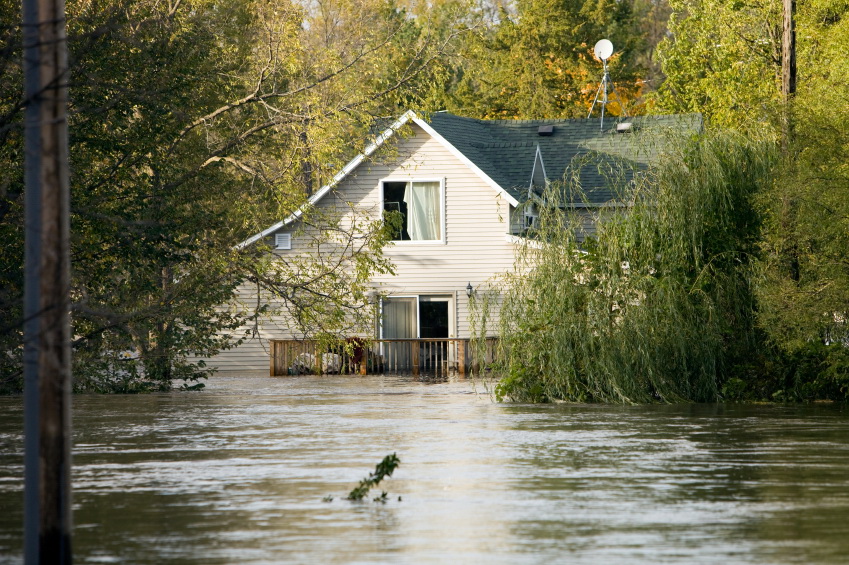 Climate change poses extraordinary challenges for the construction industry. An increase in severe storms and rising sea levels
present a barrage of problems that can, in part, be addressed through more stringent building codes and design. As building products and techniques improve and are able to provide increased protection from the elements, so too must building codes evolve to incorporate those improvements that encourage building to a higher standard.
Building Codes Explained
While most homeowners consider building codes to be the ultimate standards in providing protection for their families and properties, building codes are a far more complex issue. In her study on the housing recovery in the wake of hurricanes and earthquakes, Mary Comerio explains that building codes are a compromise between industry players rather than a definitive standard in building safety: "Building codes are not only written by officials, engineers and architects, but also the development industry through market pressures related to keeping cost of development low. Due to the demands of special interests, building codes should be recognized as a compromise between numerous parties and are at best minimum standards designed to protect life, not guarantee the performance of a building under unusual pressure and loading."
Katrina Results in Building Code Changes
There is nowhere that this point is better illustrated than in post-Katrina New Orleans. As building code stipulations proved ineffective in the extreme conditions Katrina presented, the less than desirable enforcements of those codes only compounded the problem. In fact, it wasn't until after Katrina that Louisiana adopted a state-wide building code that was set to mitigate the problems of inclement weather as hurricane-devastated areas began to rebuild.
Once the Louisiana building code had been adopted, homes built to the new code were 65% less likely to sustain damage during hurricanes a study by the Louisiana State University Hurricane Center showed.  Based on a 2006 version of the International Building Code and the International Residential Code, the Louisiana Uniform Construction Code was created to help protect residents, businesses and properties from damage and is enforced by building officials, plan reviews and building inspectors.
Severe Storms Pose Unique Challenges
This year's Hurricane Sandy has resulted in the same response from the city of New York. Dealing with rising sea levels means that new building codes must be instituted in order to save the boroughs from flooding. New York mayor Michael Bloomberg acknowledged the need to revisit building codes and zoning after the devastating effect that Superstorm Sandy had on the area saying that they should be building: "smarter and stronger and more sustainably." Bloomberg went on to say that more stringent building codes will be augmented with berms, levees and dunes to prevent damage from rising sea levels and severe weather.
Unlike with Hurricane Katrina, New York's building codes have been effectively implemented by the city's building inspectors. Said Dottie Harris, vice president of the International Code Council: "They [building inspectors] are kind of the unsung heroes. Nobody walks out of their house and says 'I'm so glad the building didn't collapse today.'" The council met to determine ways in which the building codes can be augmented to prevent damage in the future.
Investigations into a comprehensive action plan to create buildings that are safe for residents in the face of changing climates will be undertaken by New York's Economic Development Corporation. The plans will include stricter building codes, rezoning recommendations and will also look at improving energy and communication supplies during emergencies.
The new development plans will be presented in late spring as the world watches New York's response to the rising sea levels and more severe weather and gauges the effect of their new measures. Most experts suggest a range of measures including wetlands, seawalls, dune remediation and other measures to combat rising sea levels while implementing building codes that help buildings withstand severe weather. The effectiveness of higher building code standards was evidenced by the ability of homes built after the 1990s (when stricter building codes were implemented) to withstand the rigors of Hurricane Sandy.