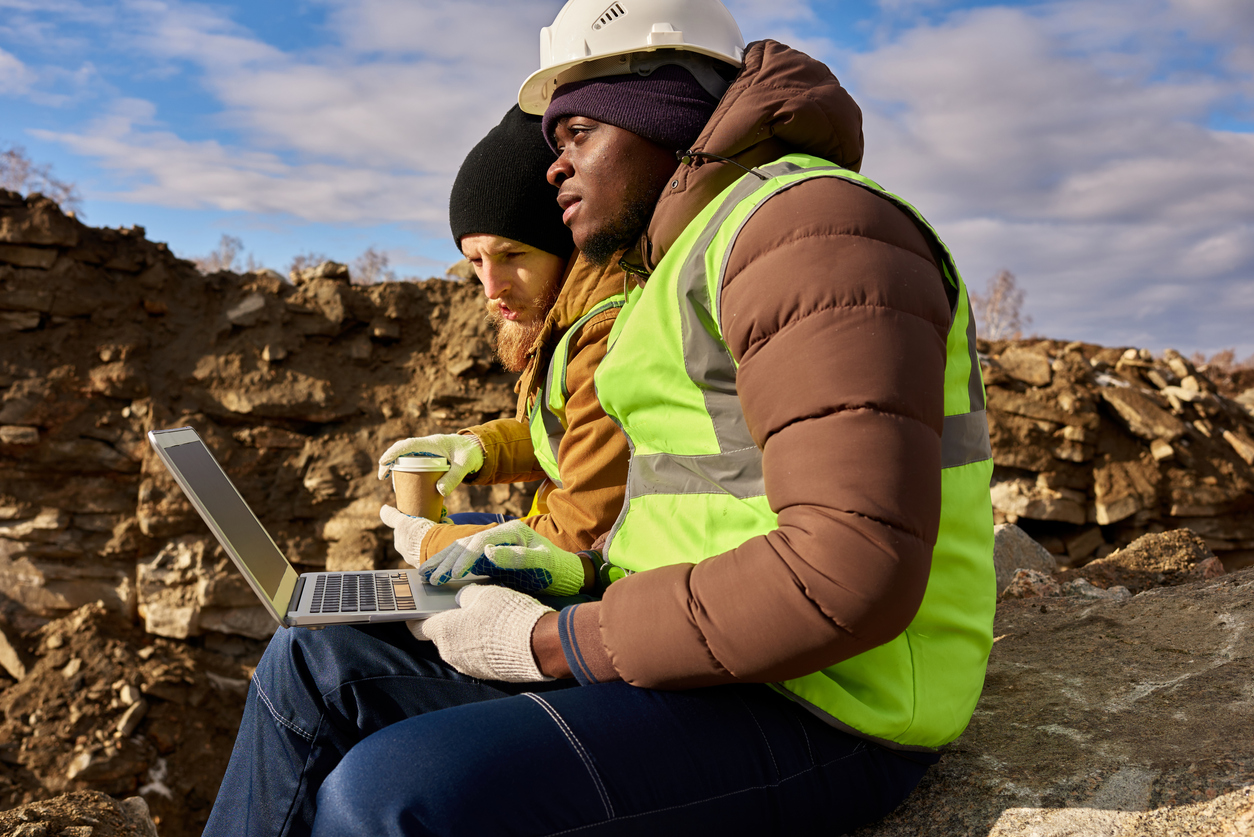 Construction workers are exposed to extreme weather when on site over the winter months. It's good to review the basics of staying safely warm when outdoors. This will help to keep your crew safe and reduce sick days.
Keep well insulated by reducing the amount of skin exposed to cold winter air and don't wear thin clothing. Thermal insulated overalls are a must for workers in colder climates. These overalls are designed to insulate while allowing a full range of motion for the worker.
Gloves are a must and these need to be suited to the rigors of the construction industry. Buy gloves a few sizes too big so that you are able to insert a liner. Ensure that the gloves you select keep your fingers warm without interfering too much with dexterity.
Get helmet liners for your hard hats to keep you head and neck warm.
Wear eye protection which has a wrap-around design to keep the wind out and prevent your eyes from watering.
Insulated work boots can be combined with thermal socks to keep your feet warm, especially if you wear boots with a steel-toe which get even colder in the winter.
Safety on site is everyone's responsibility and you want to avoid injuries and sick days as much as possible.