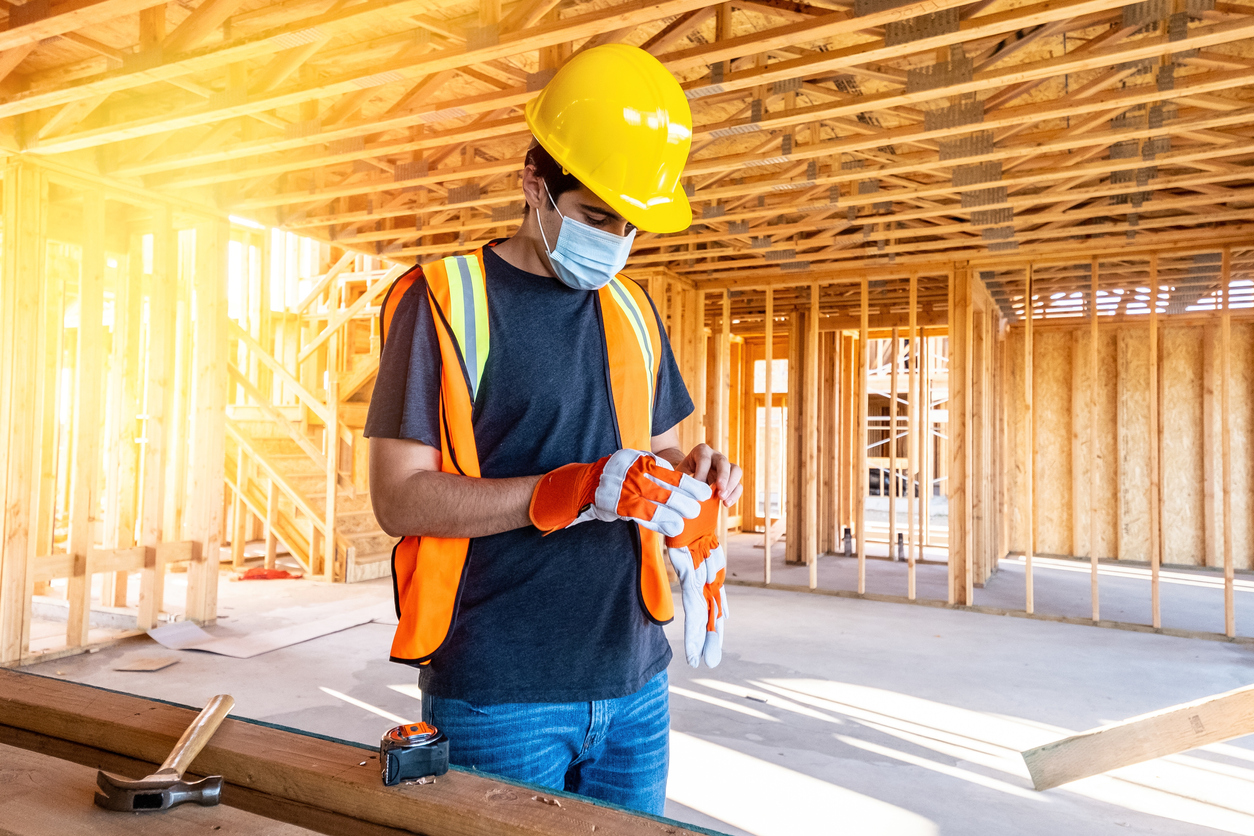 The recent PropTech, summit on technology in home building shows how companies are utilizing technology to overcome the restrictions that the COVID-19 pandemic poses. Of course, most companies have moved their sales online, but technology can also help your customers to feel safer during the home buying process.
Younger home buyers have driven the move to digital home sales. From choosing a builder to buying a home, millennial and Gen Z shoppers turn to their mobile devices to see their options. The pandemic has spurred more construction professionals to focus on online marketing to reach potential customers.
"Let them shop the way they want to," explains Diahann Young, director of innovation, content, and digital marketing at PulteGroup. "2020 has been a year that's caught a lot of us off guard. So in this year, what we've been focused on is how consumers want to shop, and how they live now in this new normal that we're in."
Practically, this has meant the PulteGroup has moved 80% of its floor plans online and added virtual tours so potential customers can choose a home without visiting a model home. Live videos help with site selection as a sales person guides the buyer through the process. Self-guided tours are under development.
CBH Homes has implemented a similar strategy with a self-guided tour platform that saw a 213% increase in traffic after the pandemic hit. "We realized that buyers wanted access to our homes now more than ever, hopefully to keep them safe so they could still go out and tour while all of this was going on," said Ronda Conger, vice president of CBH Homes.
The CBH system also allows customers to buy their homes online. With a $100 deposit, they can make an appointment with a sales professional who will set up a meeting within 24 hours to take care of paperwork.
"With COVID, 'accelerate' is the word. Anything that you were going to do in five years, you're going to do now," Conger says.
"In the technology world, just six months ago, I was thinking, 'Things are changing really quickly, and it's really difficult to keep up with that rate of change,'" explained Lennar executive chairman Stuart Miller. "And then, all of a sudden, COVID was upon us. And the rate of change immediately accelerated. We have migrated from a moment where it was urgent that we become participatory in this changing world of technology … [to one where] technology-enabled change, technology-focused change, and new technologies incorporated in our business became not just urgent, but in fact essential."
You can find out more about how to move your construction company online here.