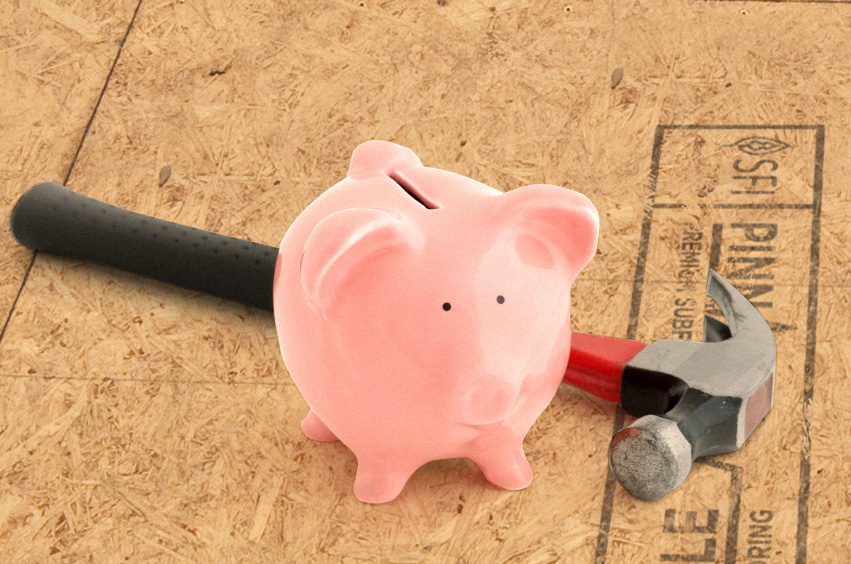 It's a sad reality that more contractors fail than make the grade. Why the high failure rate? There are certain perceptions that pervade the industry that negatively affect a contractor's ability to achieve success. We'd like to bust some of these price-related myths and help contractors to financial success in the long term.
Myth 1: My prices must be competitive
Pricing should be realistic rather than competitive. When you compete on price alone, you set the stage for a bidding war with other contractors and set price as the most important factor. Most homeowners are aware of the fact that not all contractors are created equal and that going for the lowest bid may just get them what they paid for. Instead of focusing on being the cheapest, focus instead on being the best, on over-delivering and on providing solid work and friendly service at a fair price.
Myth 2: Setting Market Prices
Are you setting your prices on what your work is worth or what you guess the market dictates? Do your market research and hire a professional marketing firm if you don't have a marketing manager of your own. They will determine what niche you fill in the market and what to charge to appeal to the prospects in that niche.
If you are doing exceptional work with highly skilled professionals, you need to charge rates commensurate with your experience in order to be financially successful and to pay your employees what they are worth. If you are speaking to prospects who cannot afford your services or who are always going with the lowest bid, it is time to change your marketing methods to appeal to a new audience.
If you are setting your prices on what you guess the market average is, you need to consult a professional marketing team to set in place a marketing strategy that will work for you. Instead of lowering your prices, it may be time to up your marketing game or find professional sellers who can get the business you need.
Most contractors try to be the sales team, service department, marketing department and construction professional all rolled into one. If you aren't skilled at sales, hire someone who is.
Myth 3: I can't raise prices
Most contractors are reticent to raise their prices as they feel they will price themselves out of business. This results in profit margins so low that they are unable to cover overheads or go under when inevitable dips in demand hit. Do your market research to see what you need to charge to not just keep your head above water, but make a healthy profit, save for a rainy day and secure your retirement.
Once you have the right pricing in place, invest in a sales team that can sell your product with confidence while you focus on providing service that is so great that it turns all your customers into loyal fans.