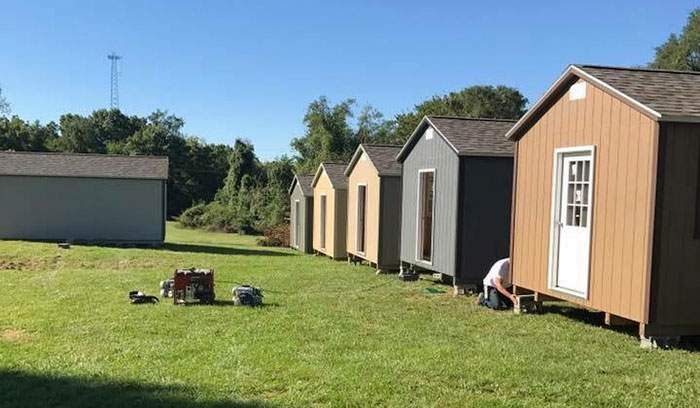 There are more than 40,000 homeless veterans in the US, making up 11% of the homeless population.
Now a new initiative by the Veteran's Community Project (VCP), based in Kansas City, is creating a village of 50 tiny houses to provide housing for veterans in the area.
Tiny houses are affordable and kind on the environment while being a very practical housing solution for low-income sectors.
The Veterans Community Project is the brainchild of Chris Stout, Kevin Jamison, and Mark Solomon. As vets themselves, they understand the challenges facing returning soldiers and decided to do something to help. It didn't take long before the VCP managed to get the support they needed. In addition to the funds for the building of the tiny houses, they also procured counselling and mentorship services as well as training to help vets re-enter the job market.
"Going from extreme isolation to extreme socialization can be very overwhelming and cause unwanted outcomes," the VCP explains. "We believe that handing the veteran the keys to their own home and letting them socialize at their own pace is one key to a successful outcome."
Each tiny house is about the size of a studio apartment and costs around $10,000. The homes will be stocked with food and other necessities and a nearby community center will provide education and support.