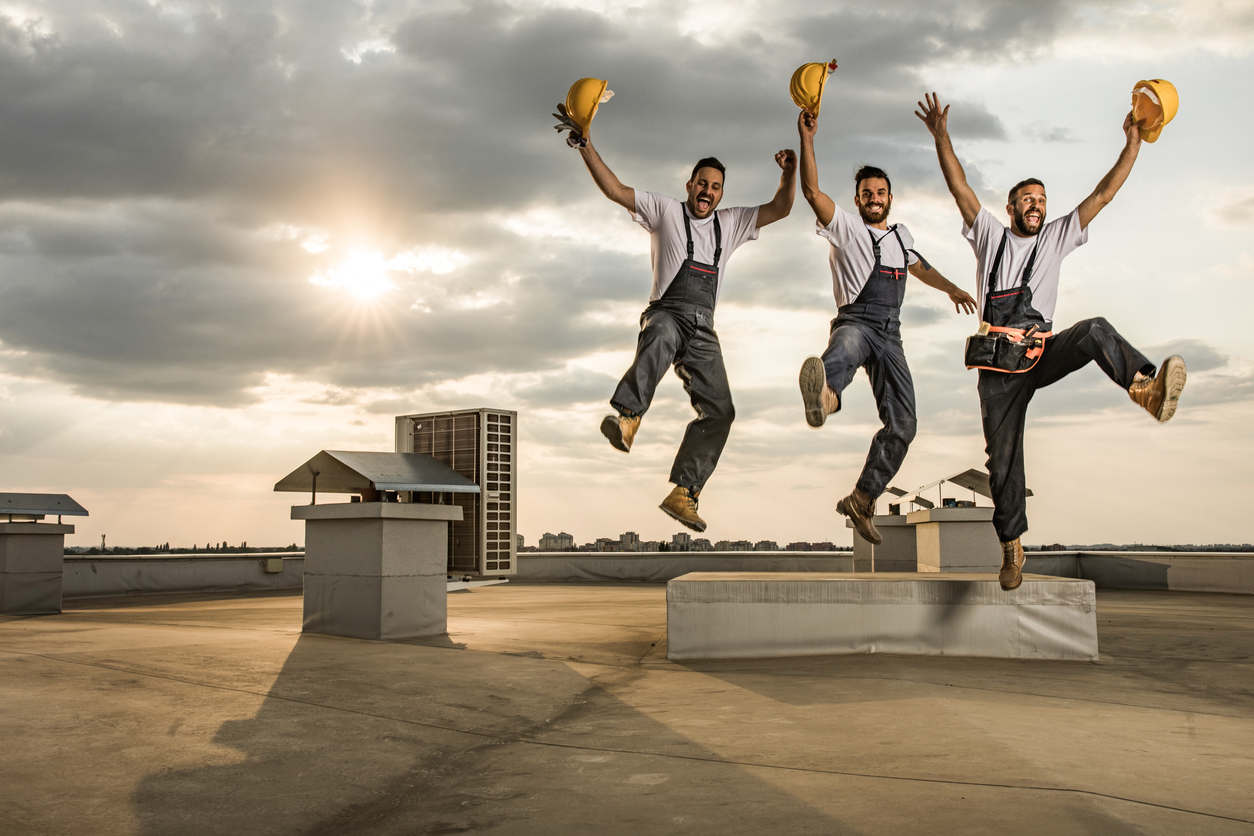 Slippery working surfaces contribute to higher incidences of injury as the seasons change. You can help keep your crew safe and your job on track with these simple preventative measures.
As more volatile spring weather moves in, your jobsite becomes a little more difficult to navigate. Warmer daytime temperatures melt snow leading to muddy, slippery conditions. Overnight, the water freezes which makes for treacherous, slippery ice in the mornings.
According to the American Society of Safety Engineers (ASSE): "Workers may be prone to slip, trip and fall hazards by not properly using equipment, fatigue, risk-taking behavior and/or inadequate training."
Low light conditions thanks to shorter days can hamper work on your jobsite. Taking a little time before the start of each day to assess your jobsite and make it safe for your workers and other trades can reduce injury and liability and will save you time.
Start by ensuring that there is adequate lighting throughout the site. Get your crew to clear away ice and snow. Use salt or sand to prevent slips and falls.
Check the site for obstacles that could cause issues. Remove all waste and make sure it is properly separated into the right recycling bins.
Check your equipment every day. Some tools don't perform optimally in cold weather. Where this is the case, create heated areas where tools can warm up between jobs. Ensure your equipment is always in good working order. Regular inspections can help prevent accidents.
This weather is especially tricky when using ladders. Always keep three points of contact, follow OSHA ladder regulations and check your ladders are in good working order.
Ensure your crew is properly dressed for weather conditions. Provide boot crampons or cleats when necessary. Spring storms can blow up quickly, so ensure the site is safe in the event of strong winds. Provide regular breaks in a sheltered area out of the wind when the weather takes a turn for the worse.
Always follow OSHA safety protocols and provide regular training so managers and crew know exactly what those protocols are.