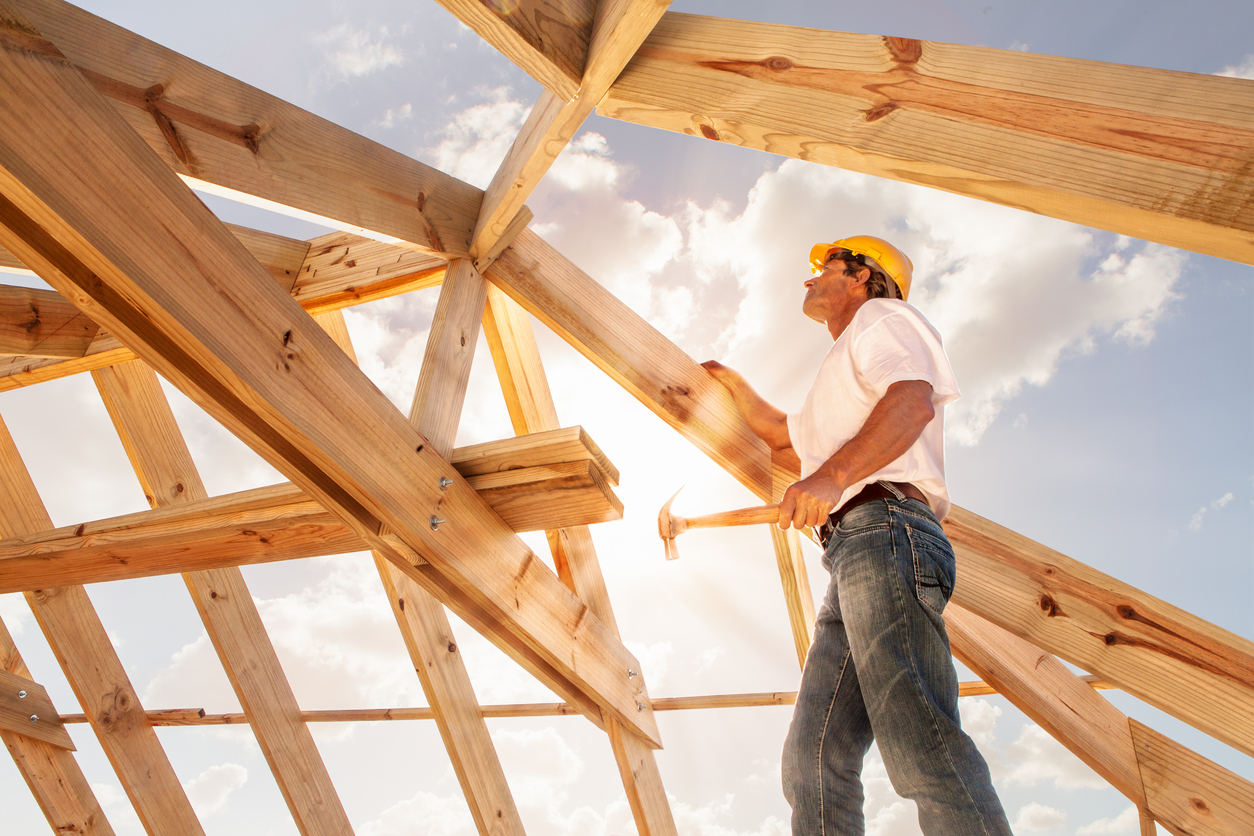 Framing walls plumb and straight is a matter of precision and patience. Doing so will avoid wavy walls,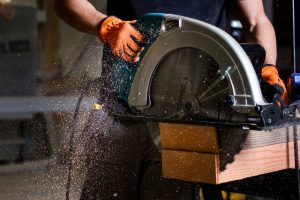 squeaky floors and those dreaded callbacks that eat into your profit margins. Here are some ways to improve your frame game.
Store Materials Properly
Most framing materials are able to withstand the kinds of weather that normally occurs on a build site. However, properly storing materials onsite will mean they are able to acclimatize to ambient conditions without warping, molding or swelling.
Placing building materials off the ground and covered with a tarp may take you a little longer, but it is worth the effort! Get a step-by-step guide on how to store materials here.
Nailed It!
Treated lumber contains a copper-based preservative called alkaline copper quaternary (ACQ) which is corrosive to standard framing nails. That means you have to use nails that are ACQ approved as ACQ will actually dissolve regular framing nails over time.
Securing the Bottom Plates
When nailing the wall bottom plates to the floor, be sure to hit the floor joists or trusses, rather than the subflooring panels. Expansion and contraction of subflooring can cause walls to lift if they are not connected to the joist or truss. Roof trusses must to be connected to the top plate with no exceptions.  That creates a continuous load path – other wise there is nothing holding the roof and walls together.
Firm Footing
Framers and foundation crews/masons should meet before the foundation walls or slabs is built to discuss the positioning of the anchor bolts which are used to secure wall plates. Be sure everyone is up to date with local building codes for the spacing and location as that is a critical step. Discussing where anchor bolts should be located will prevent you from having to move them if they end up where they don't belong.
Watch Your Step!
Don't forget to factor in the finished flooring when calculating your stairs. The top riser cannot be more than 3/8 inches higher than the shortest rise height and those measurements should include finished flooring heights.
Check for Crowns on Lumber
The crown (bow) in a stud is ¼ inch, so it's very important to install all the studs (or floor joists) with the crown in the same way otherwise there will be a ½-inch gap. As the lumber dries, this gap could become even bigger. When you assemble walls on the deck, keep the crown side up and opt for engineered lumber where cabinets will be added to walls for a straighter wall.