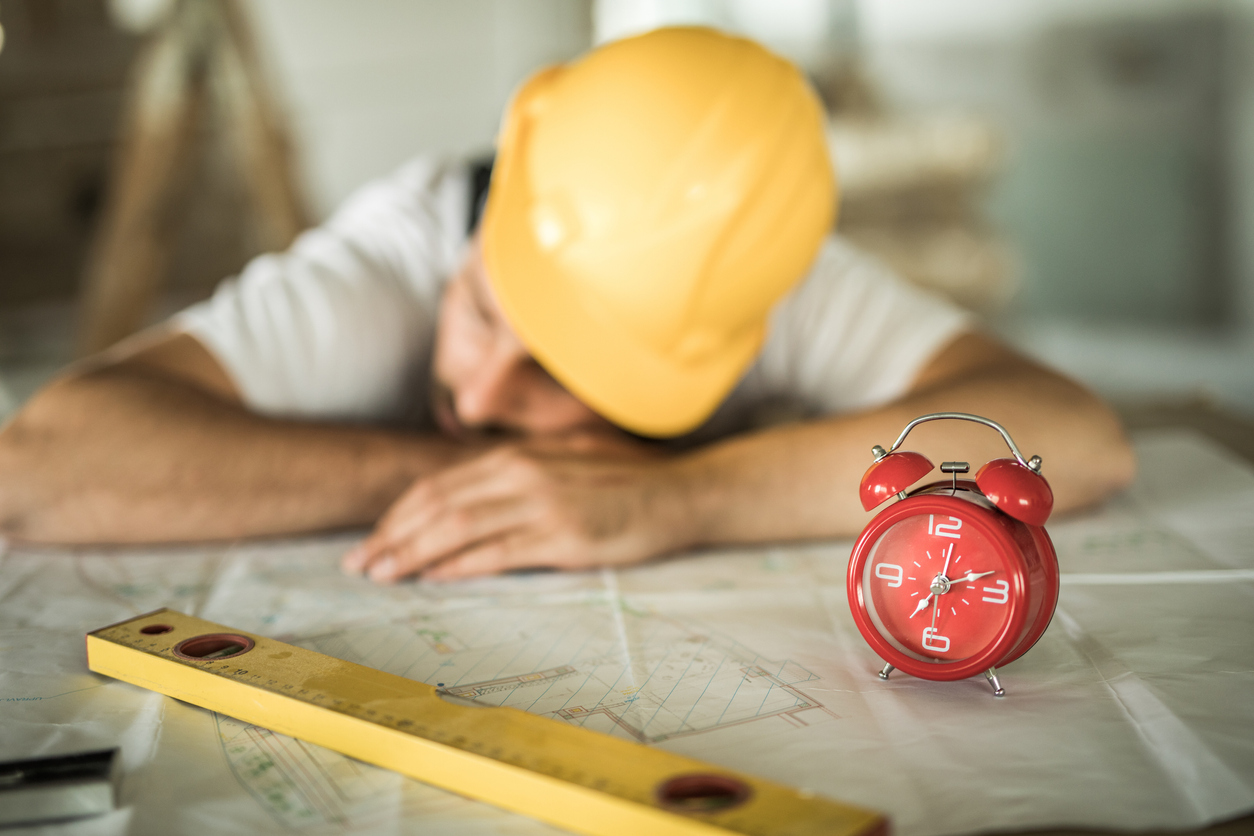 The National Safety Council conducted a survey called "Fatigue in Safety-Critical Industries: Impact, Risks and Recommendations," which found that 69% of US workers who occupy safety-critical jobs are fatigued.
The figures for construction were much higher with 100% of workers reporting issues with fatigue. Tired workers can have disastrous consequences on jobsites. With all of the construction workers listing at least one risk factor for fatigue, employers should take note. Mistakes made due to fatigue cost $410 billion annually in societal expenses.
The National Safety Council (NSC) has developed a Fatigue Cost Calculator to help construction managers to determine how much fatigue is affecting their bottom line and what action can be taken to mitigate the effects of tired workers on the jobsite.
The NSC also provides employers with the Fatigue Toolkit which provides all the materials you need to educate your workers on the dangers of fatigue and help them to overcome these on the jobsite.
A tired employee is not as productive and that affects your profits. Work with your employees to find a flexible schedule that benefits everyone.