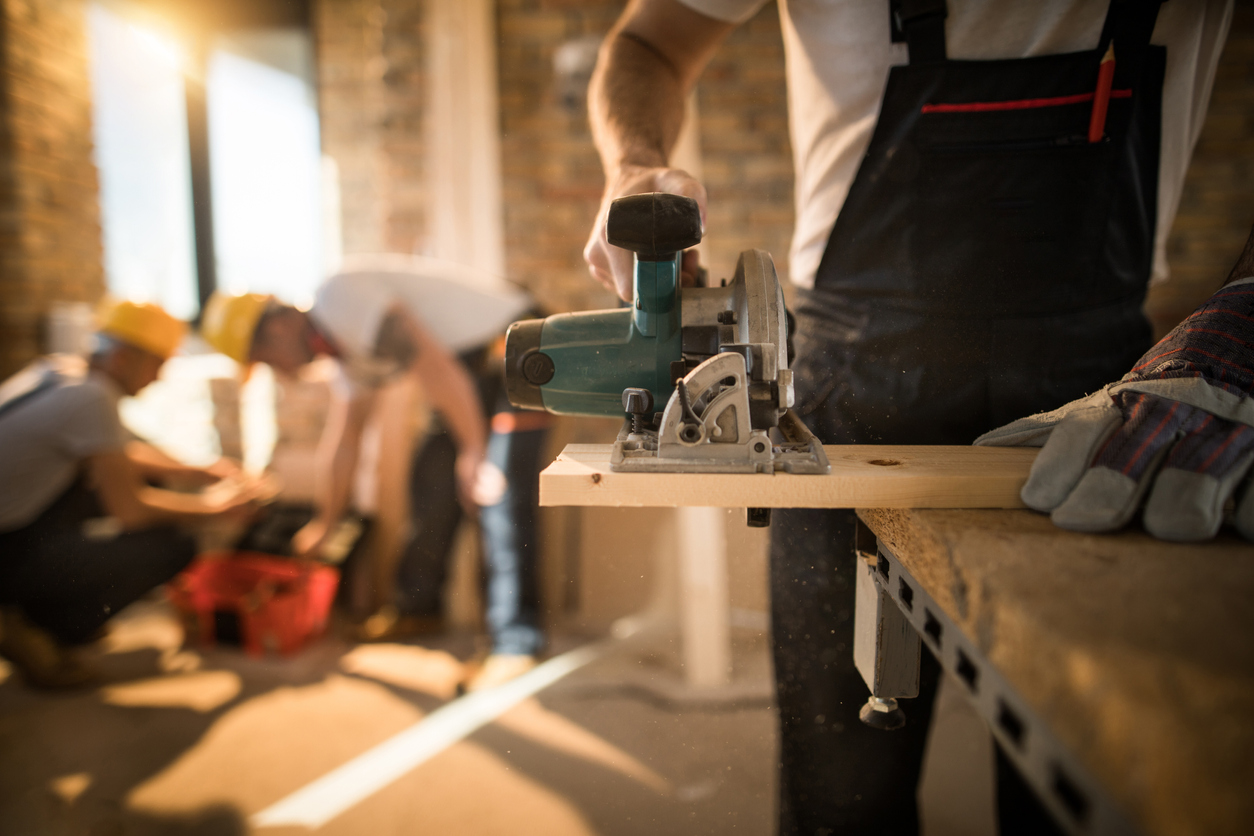 Construction labor shortages mean every minute counts on the jobsite. If you spend too much of your time tracking down tools, you can streamline your business and reduce lost assets by implementing a tool-tracking system.
Bar-coded tracking systems
These systems allow you to tag your tools with barcode stickers. This means even smaller tools can be tracked using stickers. Tools are scanned out every time they are used through a smartphone app. This means anyone can scan out tools on their mobile device. The app provides data which includes who is responsible for checking out the tool, how long they have had it, warranty expiration dates, service records, depreciation schedules and other details.
Most barcode systems offer tracking services through subscriptions which can range from a few hundred dollars a year for smaller operations to a few hundred dollars a month for larger companies which have more items to track. Barcode systems will show chain of custody, but they can't help you find tools that are lost or stolen.
Bluetooth-enabled power tools
These systems allow you to locate and lock missing power tools. Here the tracking system is built into the power tool and provides information on location, programming and diagnostics to mention a few.
Milwaukee led the pack with this innovation, putting the first Bluetooth-enabled tools on the shelves in 2015 with its One-Key platform. The system also works with your existing tools as you can add a Bluetooth chip called a Tick by gluing, riveting, screwing or strapping it to your tools. Ticks are relatively inexpensive and allow owners to track and disable tools.
DeWalt has Tool Connect™ where Bluetooth-enabled batteries allow you to track tools. A battery adapter makes it possible to connect existing tools to the tracking platform or you can use tracking tags which need to be attached to your tools. While Bluetooth-enabled devices use little energy and can help you locate tools on a jobsite, they only have a range of about 100 feet. If stolen tools are taken off the jobsite, these Bluetooth platforms are not able to track them or turn them off. For this feature, you'll need GPS.
GPS tool tracking
Bosch launched its GPS tool tracking technology in late 2017. The first tool with GPS tracking was the Bosch GSH27-26 Brute™ Turbo Breaker Hammer. Bosch also sells GPS tracking modules which can be used to retrofit existing SDS-max hammers. The GPS is powered by a lithium-ion battery which automatically recharges when the tool is plugged in. The GPS tracker can alert you when the tool is activated offsite or during non-working hours. It uses cellular communication when the internet is not available and can be accessed through the free Bosch app. The GPS service is paid on an annual or monthly basis.
It can be difficult to calculate the cost of lost tools and the time wasted on finding misplaced items on the jobsite, but doing so can help you to determine whether the cost of a tool tracking system will ultimately result in improved profits for your business.