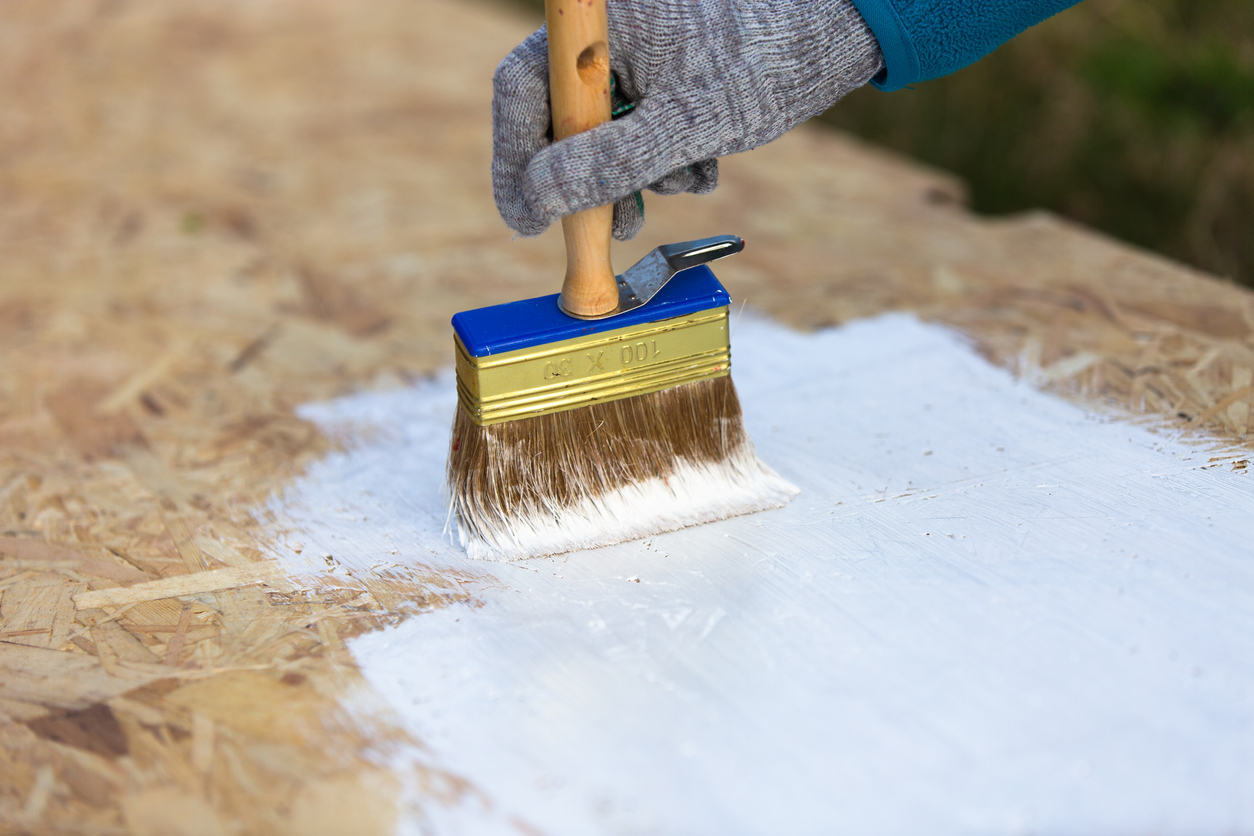 Question
I am using 7/16th OSB on the inside of our shop/garage. We will be painting the board and are wondering which side should face outward that we can paint? I have read lots of articles online and the majority say to put dark side out and paint it. Could you advise me please? Thank you
Adrian, Fort Lauderdale, FL
Answer
Thank you for the email and question Kevin. There is no "right way" in that application. The choice is yours depending on whether you prefer a rougher texture or not.
Here are a couple of tips for you:
Spread the panels out along the walls for 24-48 hours to let them adjust to the humidity conditions.
In that application, leave more than the required 1/8″ spacing at the edges (wood expands and contracts with changes in humidity) and with snow and rain on vehicles a garage can be extremely humid.
Use a high quality acrylic latex paint system.
The nail lines on the screened side are paint but the grade stamp on the smoother side is ink and may be more difficult to cover. Ask your paint dealer to suggest a sealer as a prime coat.
In that application it would be a good idea to paint both sides and all edges before installing the panels.
If you do not like the wider spacing of the panels you could install a batten over the joints. If you do just fasten the batten to one panel as that allows the other panel to move behind the batten.
Good luck with the project!!